Teach the Vote's Week in Review: Jan. 22, 2016

Teach the Vote
Date Posted: 1/22/2016 | Author: Jennifer Mitchell, CAE
Election season is here! Find what you need to know about voting and other education topics making news this week in today's wrap-up:
---
Have you checked out the new
candidate profiles on Teach the Vote
? When you visit our 
2016 Races
 page, you'll be able to search and view profiles of every candidate for the legislature and State Board of Education. The profiles include details on how incumbent legislators voted on key bills pertaining to public education. Plus, all candidates have been invited to participate in our ATPE Candidate Survey, which enables them to share their views on major education issues. If your favorite candidate has not yet answered our survey, please encourage him or her to do so! Teach the Vote offers a great way for candidates to share their education-related views with potential voters without incurring the costs of sending mail pieces or paying for advertisements. Candidates who need additional information may contact us at
government@atpe.org
. We will continue to add more information to the candidate profiles as the primary elections draw nearer, so be sure to bookmark our site and check it again for updates.
---
Monday, Feb. 1 is the last day you can 
register to vote
 in the upcoming March primary elections. We urge all Texas educators to vote in the primaries and make sure they are registered. It's important to remember that many of Texas's hotly contested races will be decided in March based on the results of the primaries. This is particularly true in Republican primaries, where there are more candidates and contested races. In other words, the winner will already be known well before November's general election, so it's important for educators to have a voice in the selection process by casting their votes in March.
Click here
to check the status of your voter registration through the Secretary of State's office. Even if you're already registered, make sure the people around you are registered! Learn more about how to register to vote 
here
. While you're asking your friends and colleagues if they've registered to vote, encourage them also to visit
TexasEducatorsVote.com
and take the educator's oath to vote in support of public education during the March primary election and November general election.  
---
Early voting began Wednesday and ends today in San Antonio's 
House District 118
, where a special election runoff is taking place to fill the remainder of the term of Rep. Joe Farias (D-San Antonio). We posted a
list of early voting locations
on our blog earlier this week. If you live in HD 118 but did not get a chance to vote early, be sure to schedule time to make it to the polls on
Tuesday, Jan. 26
. The candidates in the special election runoff are
Tomas Uresti (D)
and
John Lujan (R)
. They and other candidates are also running to HD 118 for the next
full
term starting in 2017. View profiles of all the HD 118 candidates here on Teach the Vote by using our 
2016 Races
 search page.
---
The
Texas Commission on Next Generation Assessments and Accountability
 held its first meeting on Jan. 20. ATPE Lobbyists Monty Exter and Kate Kuhlmann attended the hearing, during which the commission heard invited testimony only, and provided this report. The commission was established last session by House Bill (HB) 2804 and is tasked with developing a report to the governor and legislature by September 1 of this year. The report must make recommendations on changes to the assessment and accountability systems in Texas. Wednesday's full day meeting was the first of six expected meetings.It was largely focused on educating members of the commission, with a bulk of the meeting dedicated to presentations by Texas Education Agency (TEA) staff about the past, present, and future of assessment and accountability in Texas. In addition, Andrew Ho, Professor of Education at Harvard Graduate School of Education, offered recommendations for design principles of assessment-based accountability systems. We've previously reported on the
members appointed to the commission
and the
shakeup in commission leadership
after the originally-appointed chair, Mike Morath, was tapped to become Commissioner of Education. To watch the archived webcast of Tuesday's meeting or access materials and additional information on the commission,
visit the commission's webpage here
. Chairman Andrew Kim told attendees that the commission will probably take public testimony at its next meeting, which is expected to be scheduled for mid- to late February. Meanwhile, the State Board of Education continues its series of eight related "
community conversations
," hosted by SBOE Chair Donna Bahorich and other members. The events are designed to gather input from educators, parents, and the business community for the SBOE to present to the Commission on Next Generation Assessments and Accountability. The first two meetings were held in Houston and San Antonio, and an event took place in Austin this week, which ATPE Lobbyist Monty Exter and several ATPE members attended. Co-hosts of the Austin event included SBOE members Sue Melton-Malone and Tom Maynard; also in attendance were local State Rep. Donna Howard, new Commissioner of Education Mike Morath, and two of the commission members, Theresa Trevino and Stacy Hock. Next on the calendar are SBOE community conversations in El Paso and Brownsville on Feb. 4th and 11th respectively. If you live in those regions of the state, look for additional details and registration links in your ATPE member newsletter next week.
Related content: Check out The Texas Tribune's interview with Commissioner Mike Morath, which we republished this week on Teach the Vote.
---
The
State Board of Education
meets next week, Jan. 26-29, in Austin.
View the complete agenda here
. Among the agenda items is a discussion of proposed revisions to 19 TAC Chapter 110, which includes the Texas Essential Knowledge and Skills (TEKS) for English Language Arts and Reading (ELAR) in elementary, middle, and high school grades. A committee of the full board will hear testimony on the
proposed changes
on Tuesday, starting at 1 p.m. at the Texas Education Agency headquarters. Individuals wishing to testify at that hearing must register today or Monday. Read more about the SBOE's public testimony rules
here
.
---
Monty Exter
Cameras in special education classrooms
have again sparked the interest of the media. ATPE Lobbyist Monty Exter was interviewed for the talk radio show Houston Matters that airs weekdays on Houston Public Media News 88.7. The topic of the show this Thursday was the relatively new Texas law, Senate Bill (SB) 507 (2015), that requires schools to place video surveillance equipment in certain classrooms for special education students.
Click here
to listen to Exter's interview about cameras in the classroom.
Related content: View ATPE's FAQs on SB 507 here.
06/02/2023
The HB 100 voucher scheme dies at the end of regular session, plus a special session and the TEA takeover of Houston ISD begin.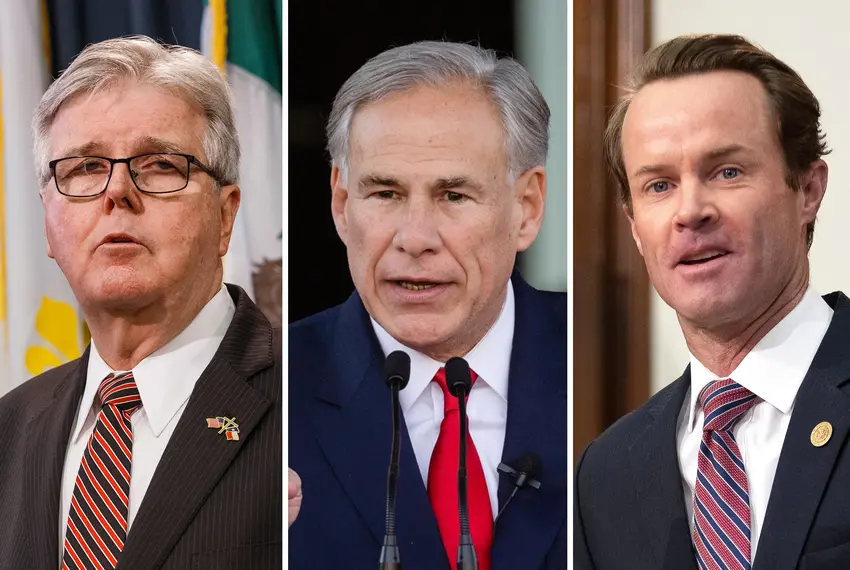 06/01/2023
Always happy to castigate the Texas House, Patrick breaks form to criticize the governor as misinformed and unsympathetic toward homeowners.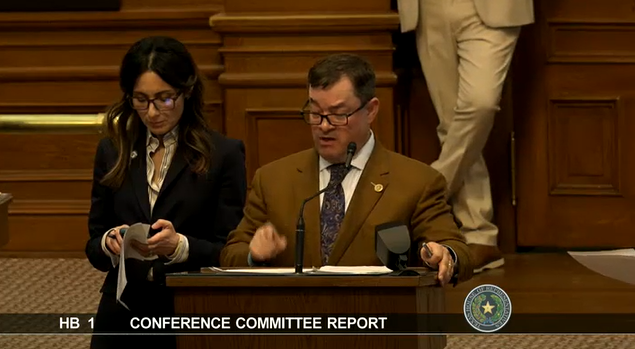 School Finance, Retirement | TRS | Social Security, Texas Legislature, Privatization | Vouchers, Educator Compensation | Benefits
05/30/2023
HB 100 was a casualty of a breakdown in communications between the House and Senate as the regular session drew to a close.