Teach the Vote's Week in Review: Aug. 5, 2016

Teach the Vote
Date Posted: 8/05/2016 | Author: Jennifer Mitchell, CAE
Read highlights of this week's education news from the ATPE Governmental Relations team:
---
On Wednesday of this week, the
Senate Education Committee
convened for an interim hearing on ideas that might evolve into potential changes to the state's school finance system. The committee has been tasked with studying an interim charge on "performance-based" funding for public schools, as an alternative to attendance-based funding methods and finance formulas that take into account the instructional needs of students. ATPE Lobbyists Monty Exter and Kate Kuhlmann attended the hearing and provided a
blog post
about it for Teach the Vote this week. Also check out
The Texas Observer
's coverage of the hearing, which includes a quote from Exter and is linked to the blog post from yesterday. The committee has other upcoming interim hearings scheduled to discuss a variety of topics from innovation districts to technology to school choice. Follow our blog and
@TeachtheVote
on Twitter for the latest developments as interim hearings continue.  
---
Voters
in San Antonio's House District 120 have selected a new state representative to serve the remainder of the unexpired term of former Rep. Ruth Jones McClendon (D-San Antonio) who resigned earlier this year.
Laura Thompson
, running as independent candidate in the special election, defeated Lou Miller (D) in the August 2 runoff by a reported margin of just 50 votes. Thompson will only hold the post for a short period of time during the interim.
Barbara Gervin-Hawkins
(D) won a primary runoff election earlier this year to become the only candidate on the November 2016 general election ballot vying for the seat in a new term that will begin January 2017. On Saturday, precinct chairs in Harris County will decide who should replace outgoing Rep. Borris Miles (D-Houston) in House District 146. Miles was running for re-election unopposed this fall, but now he has been tapped to replace Sen. Rodney Ellis on the ballot for Senate District 13, which is also an unopposed seat. Ellis is giving up that seat with intent to become a county commissioner,
as we've reported recently
. According to the
Harris County Democratic Party
, candidates with a verified interest in Miles's House seat include Erica Lee Carter, Larry Blackmon, Valencia L. Williams, Rashad L. Cave, and Shawn Thierry. We'll report on the precinct chairs' decision next week on Teach the Vote.  
---
Commissioner of Education Mike Morath
released an adopted rule
 this week for implementation of a 2015 law requiring
video surveillance of certain classrooms serving students in special education programs
. The final rule as adopted includes some changes made in response to public comments. ATPE Lobbyist Monty Exter provided details on the revisions in a
blog post earlier today
.  
---
ATPE submitted written input this week to the U.S. Department of Education on its proposed
accountability rules implementing the Every Student Succeeds Act (ESSA)
. As ATPE Lobbyist Kate Kuhlmann reported Tuesday on our blog, our comments raised concerns about the department's proposed requirement for summative performance ratings of schools. As with the controversial "A-F" accountability labels that the Texas legislature has already mandated that our state's schools receive, we have trepidation about states assigning overly simplistic summative ratings to schools that may not always reflect the many complex factors that contribute to a school's overall performance.
Read Kate's blog post
for more on ATPE's recommendations for more holistic approaches to accountability ratings in the federal rules.
---
The
State Board for Educator Certification (SBEC)
is holding its regular meeting today and welcoming new gubernatorial appointees to the board
as we reported last week
. Today's agenda includes proposed changes to disciplinary rules and the Educators' Code of Ethics to create mandatory minimum sanctions for educators found in possession of, under the influence of, or testing positive for drugs and alcohol on school property. The board is also voting on changes that have been in the works for many months to increase the rigor of educator preparation and ensure that new teachers enter the classroom well-prepared and with the support of experienced mentors and supervisors. ATPE Lobbyist Kate Kuhlmann is testifying at today's meeting and will provide an update on the board's actions.  
---
Best of luck to all educators and students heading back to school this month! 
06/02/2023
The HB 100 voucher scheme dies at the end of regular session, plus a special session and the TEA takeover of Houston ISD begin.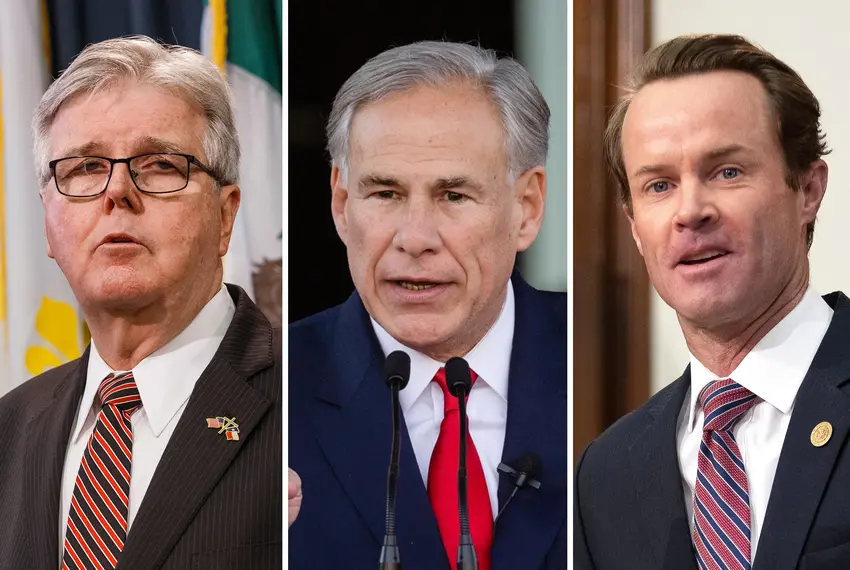 06/01/2023
Always happy to castigate the Texas House, Patrick breaks form to criticize the governor as misinformed and unsympathetic toward homeowners.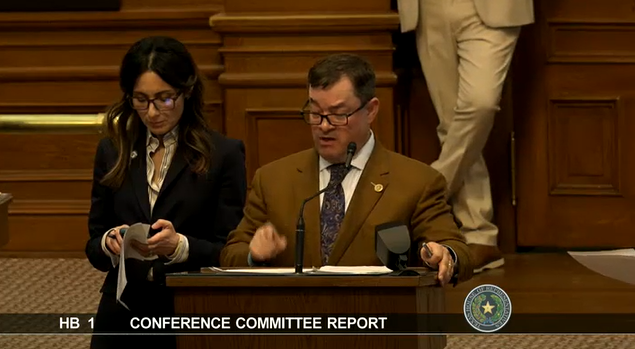 School Finance, Retirement | TRS | Social Security, Texas Legislature, Privatization | Vouchers, Educator Compensation | Benefits
05/30/2023
HB 100 was a casualty of a breakdown in communications between the House and Senate as the regular session drew to a close.