Teach the Vote's Week in Review: Aug. 12, 2016

Teach the Vote
Date Posted: 8/12/2016 | Author: Jennifer Mitchell, CAE
Happy Friday! Read highlights of this week's education news:
---
On Tuesday, the Texas Education Agency (TEA) released preliminary
financial accountability ratings
 for the state's public schools for the 2015-16 school year. As was the case with the 2014-15 ratings, TEA announced that nearly 98 percent of Texas school districts and charter schools have earned superior ratings under the School Financial Integrity Rating System of Texas (FIRST). Under the FIRST rating system, 15 financial indicators are used to assign each school district or charter school a letter grade of A, B, C, or F, along with a corresponding financial management rating of Superior, Above Standard Achievement, Meets Standard, or Substandard Achievement. In the most recent analysis, four districts and four charter schools were assigned an "F" grade through the FIRST rating system. Seventeen districts and 10 charters earned "B" grades, and there were no "C" grades assigned this year. Districts and charters that are displeased with their assigned ratings may appeal the preliminary findings before TEA releases the final financial accountability ratings in October. View TEA's full press release about FIRST ratings 
here
.  
---
ATPE Lobbyists Monty Exter and Kate Kuhlmann were in Chicago this week for the
National Conference of State Legislatures (NCSL) 2016 Legislative Summit
. The NCSL Summit is the largest gathering of its kind where legislators, staff, and policy stakeholders from all over the country meet to discuss, learn about, and share perspective on national, state, and local policy issues. Exter and Kuhlmann attended a variety of sessions within the education and election tracks this week, met with Texas legislators and their staffs, and networked with other policy and education professionals throughout the country. Session topics included, to name a few, a presentation of opposing views on the constitutionality of vouchers, discussions on new opportunities and limitations under the Every Student Succeeds Act (ESSA), and the rollout of a new NCSL report on what states can learn from policies common among the highest performing nations. Kuhlmann and Exter are excited to bring back what they've learned and utilize the connections they've made to help ATPE achieve its policy goals.  
---
As more school districts opt to pursue designation as
Districts of Innovation (DOI)
, we want to remind you about
ATPE's DOI resource page available here
. View updated information on school districts that are using the DOI law to claim exemptions from various state laws, including school start date provisions, requirements to hire certified teachers, and elementary class-size limits. Each DOI is required to notified the Commissioner of Education of its local innovation plan, although no formal approval by the commissioner is required by law. TEA is also providing a
list of those DOIs that have supplied their innovation plans
to the agency. Commissioner Mike Morath still has not yet finalized administrative rules for implementation of the DOI law, but 23 school districts have already adopted their innovation plans and filed them with TEA. The DOI law will be among topics discussed at upcoming interim hearings of the Senate Education Committee.  
---
Next week, the
Senate Education Committee
is holding another
interim hearing on Tuesday, Aug. 16
. The interim study topics for this meeting are school board governance and training; local policies that could achieve better student outcomes, particularly for low-performing schools; pre-kindergarten grants, and raising standards for teacher preparation programs. ATPE will be participating in the meeting and will provide a full report next week.  
---
Two ATPE members are among Texas finalists announced for the 2016
Presidential Awards for Excellence in Mathematics and Science Teaching (PAEMST)
. ATPE congratulates Kirk Evans, a teacher at David and Lynda Olson Elementary School in Allen ISD, and Andrea Miller, a teacher at B.J. Smith Elementary School in Mesquite ISD. Evans and Miller both teach fifth-grade science and have been recognized for their achievements in elementary science teaching. View TEA's press release about the award finalists
here
.  
06/02/2023
The HB 100 voucher scheme dies at the end of regular session, plus a special session and the TEA takeover of Houston ISD begin.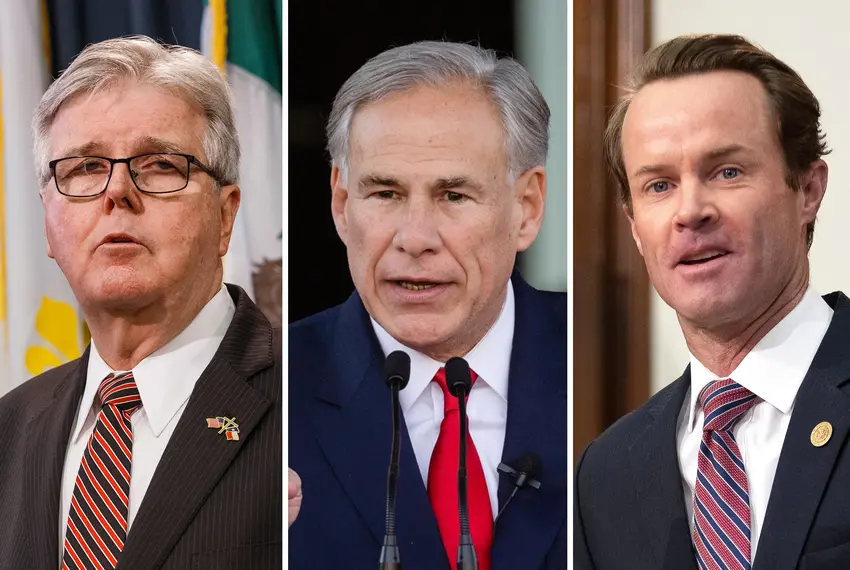 06/01/2023
Always happy to castigate the Texas House, Patrick breaks form to criticize the governor as misinformed and unsympathetic toward homeowners.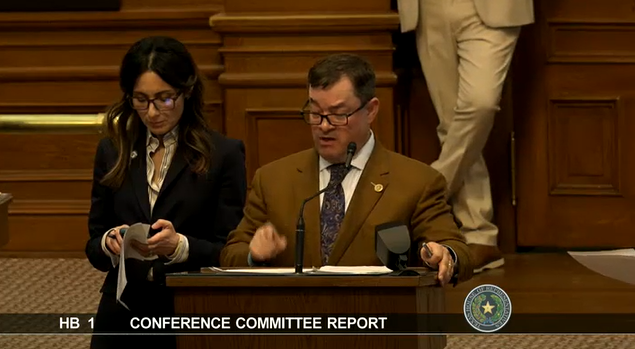 School Finance, Retirement | TRS | Social Security, Texas Legislature, Privatization | Vouchers, Educator Compensation | Benefits
05/30/2023
HB 100 was a casualty of a breakdown in communications between the House and Senate as the regular session drew to a close.