Teach the Vote's Week in Review: Sept. 4, 2015

Teach the Vote
Date Posted: 9/04/2015 | Author: Jennifer Mitchell, CAE
Before we highlight some of this week's education news stories, we at ATPE want to wish everyone a restful and enjoyable Labor Day Weekend!
---
The Texas Education Agency (TEA) today released statewide passing rates for the STAAR math exams in grades three through eight. The agency reported that math passing rates rose compared to the previous year for grades three, four, and seven, but declined in grades six and eight. Passing rates for grade five were considered stable.
Click here
to view TEA's full press statement. TEA also released updated guidance today for school districts on changes to testing requirements. The "To the Administrator Addressed" correspondence notes changes to the contract awarded to vendors to administer the state's assessment program, provides information on
policies for the use of calculators during certain math and science exams, and gives details on some changes enacted as a result of legislation passed earlier this year. Regarding math standards, TEA writes, "The Student Success Initiative (SSI) grade-advancement requirements are being reinstituted for mathematics in the 2015–2016 school year." The agency did not provide any information, however, about a new pilot program to allow for locally-developed assessments of students' writing skills in lieu of the STAAR writing tests, which was part of Rep. Gary VanDeaver's HB 1164 that also passed the legislature this year. Today's correspondence also includes the schedule for release of STAAR tests in 2016.
Read the full letter here on the TEA website
. In other testing news, TEA issued a press release yesterday touting an increase in the number of Texas students taking SAT and AP exams. TEA writes, "The 179,131 Texas public school students who took the SAT in 2014-2015 reflects an increase of 9.2 percent from 2013-2014. For the third consecutive year, more Hispanic students (73,635) than white students (59,921) took the SAT in Texas public schools. In addition, the 255,250 Texas public school students who took AP exams in 2014-2015 represents an increase of 13.3 percent from 2013-2014. That percentage increase is more than double the national growth of six percent." Read the full press release
here
.
---
The public comment period on a proposal to water down certification requirements for superintendent candidates opens today. As we have
reported before on Teach the Vote
, the State Board for Educator Certification (SBEC) gave preliminary approval last month to a proposed rule change that would remove teaching and principal experience, among other critical skills, from the requirements to become a certified superintendent in Texas. ATPE Lobbyist Kate Kuhlmann testified against the proposed change that would allow individuals to become superintendents without first obtaining a principal's certificate, a master's degree, and at least two years of experience working as a classroom teacher. The
ATPE Legislative Program
, written and adopted by our members each year, recommends that administrators have at least
five
years of teaching experience. SBEC will make a final decision on the proposal at its October 16 meeting, but not before the public has an opportunity to submit input on the controversial move. Any interested members of the public can submit written comments to SBEC; find additional details on how to submit your formal comments 
here
. The public comment period will remain open through Oct. 5.
---
ATPE Lobbyists Josh Sanderson and Monty Exter wrote on our blog this week about the Texas Supreme Court's Tuesday hearing in the latest school finance case. Sanderson, who attended and live-
tweeted his updates from the hearing,
explained in his blog post
that differences in the funding levels available to districts under the current school finance system represent "a glaring disparity." 
Exter provided links
to documents and other news stories relating to the lawsuit, which is the latest in a long line of school funding cases spanning three decades in Texas. ATPE Executive Director Gary Godsey and several ATPE leaders were featured in media reports about the school finance case heading back to court this week.  A 
press statement by ATPE Executive Director Gary Godsey was published in Houston Style Magazine
, while ATPE State Secretary
Carl Garner gave an interview to Fox 4 News
in the Dallas-Ft. Worth area on Tuesday. Austin's KXAN News reported on how inadequate funding often leads schools to seek waivers of the state's 22:1 class-size limit in elementary grades;
ATPE Lobbyist Josh Sanderson and ATPE member Stephanie Stoebe were featured in that news story
on Monday.
---
Minnesota Congressman John Kline (R) has announced that he will not seek re-election in 2016. Kline has chaired the House Committee on Education and the Workforce since 2010; that committee is overseeing efforts in the House to reauthorize the outdated Elementary and Secondary Education Act (ESEA), commonly known as No Child Left Behind (NCLB). In a statement issued yesterday, Kline said, "I look forward to continuing my efforts to replace No Child Left Behind" during the remaining 16 months of his term. Kline is chairing
a conference committee
that has been established to try to iron out differences between two bills passed by the U.S. House and Senate to reauthorize and overhaul ESEA/NCLB. The House passed a Kline-authored bill known as the Student Success Act, while the Senate passed its own version called the Every Child Achieves Act earlier this summer.
Follow us on Twitter! Stay tuned to our Teach the Vote blog and follow us on
Twitter
for updates on the continuing reauthorization efforts this fall.      
06/02/2023
The HB 100 voucher scheme dies at the end of regular session, plus a special session and the TEA takeover of Houston ISD begin.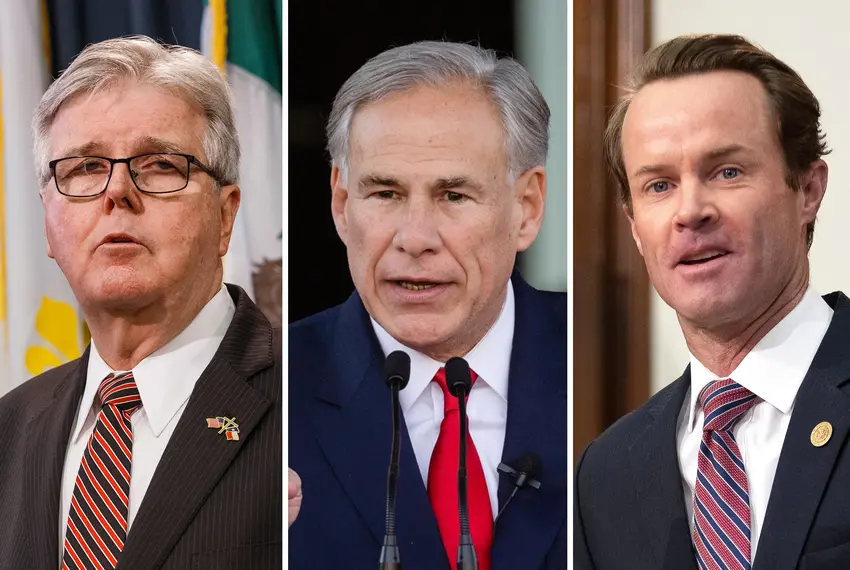 06/01/2023
Always happy to castigate the Texas House, Patrick breaks form to criticize the governor as misinformed and unsympathetic toward homeowners.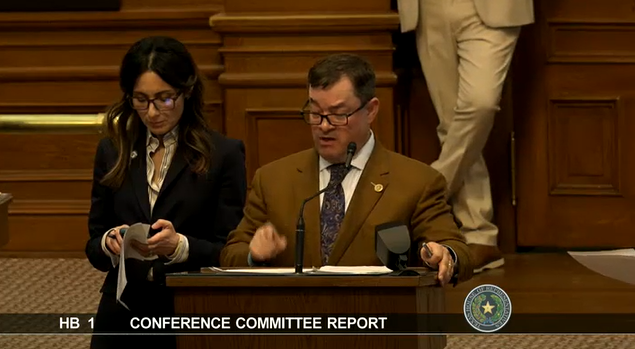 School Finance, Retirement | TRS | Social Security, Texas Legislature, Privatization | Vouchers, Educator Compensation | Benefits
05/30/2023
HB 100 was a casualty of a breakdown in communications between the House and Senate as the regular session drew to a close.