Teach the Vote's Week in Review: Oct. 9, 2015

Teach the Vote
Date Posted: 10/09/2015 | Author: Jennifer Mitchell, CAE
Happy Friday! Here's what is making news this week in the Texas education world. Commissioner asks feds to reconsider "high-risk" label given to Texas The Texas Education Agency (TEA) has requested that the U.S. Department of Education reconsider its recent decision to place the state of Texas on "high-risk status" relative to an ongoing application for a waiver of federal accountability requirements. Texas has sought and received temporary waivers of the Elementary and Secondary Education Act (ESEA), also known as No Child Left Behind (NCLB), but the Obama administration has conditioned those waivers on the state's promising to change the ways it evaluates teachers and principals. Although TEA has developed and is currently piloting new evaluations in several school districts, Texas lawmakers have not been inclined to change state laws that give local school districts flexibility to choose how they will evaluate their educators. That local control approach has not satisfied the federal government, which wants Texas to mandate the use of the new evaluation models statewide. As we reported on our blog last week, Texas's refusal to meet all of the Department of Education's appraisal-related conditions has resulted in the new "high-risk" designation. In a letter yesterday to the Department, Texas Commissioner of Education Michael Williams wrote, "In a state with over 5 million students, 8,600 campuses, and 1,200 independent school districts and charter schools - including some districts as large as 210,000 students and some as small as 13 - state education policy must strike a balance between meeting the collective needs of the students of Texas, providing the support educators need, and allowing the flexibility districts deserve to respond to the context of their communities. Some districts will want and need an appraisal system with a slightly different focus than the state-recommended systems, and Texas law provides them that flexibility and control." Also this week, Williams wrote a letter to school administrators explaining potential consequences of the loss of the ESEA/NCLB flexibility in the future, if Congress fails to reauthorize the long overdue federal statute. "Absent reauthorization, current ESEA requirements would remain in place," Williams wrote. "As a result, you should be aware that loss of our state's ESEA waiver would carry some potential consequences for every school district and charter in Texas." Senate interim charges begin trickling out This week, Texas Lt. Gov. Dan Patrick (R) began issuing interim charges to Senate committees. The charges, often requested by legislators with input from outside groups, delineate specific issues that the various legislative committees are expected to study and report on prior to the start of the next regular legislative session in January 2017. As of the initial publication of this blog post, interim charges had not yet been released for the Senate Education committee but were expected soon. Committees that did receive their charges this week include the Senate Committee on State Affairs, which Lt. Gov. Patrick has tasked with studying "Union Dues." Specifically, the charge calls for the committee to "Examine the practice of using public funds and employees for the payment processing of union dues. Make recommendations on whether Texas should end this practice." The State Affairs committee is chaired by Sen. Joan Huffman (R-Houston), who last session authored a bill that would have banned the practice of payroll deduction for payment of public employees' voluntary dues to unions and even non-union professional associations such as ATPE. The highly politicized bill fortunately died in the Texas House this spring, but it's expected to be resurrected by conservative members of the legislature next session. Governor weighs in on school finance lawsuit Gov. Greg Abbott (R) has submitted an amicus brief to the Texas Supreme Court in the pending appeal of a district court decision finding the state's school finance system to be unconstitutional. In the brief, Gov. Abbott argues that because of 2015 changes made by the 84th Texas Legislature to both school accountability laws and funding, the school finance case should be further delayed and sent back to the district court where it was initially heard for reconsideration. If the Supreme Court were to agree with Abbott's plea, another class of students could graduate under a state funding scheme that has already been ruled unconstitutional. Former Chief Justice of the Texas Supreme Court Wallace Jefferson disagrees with the governor's assertions and in a response brief states that the premise of Abbott's arguments is incorrect largely because it is based on flawed funding data. Minor changes were made to education funding and accountability in 2015, but many school districts are still behind 2011 funding levels or are just now reaching those levels nearly five years later. Commissioner announces plan to increase STAAR passing standards Earlier this week, Commissioner of Education Michael Williams announced his intentions to set the passing standards higher for STAAR tests in 2015-16. In an Oct. 6 press release, the Texas Education Agency noted, "Each time the performance standard is increased, a student must achieve a higher score in order to pass a STAAR exam." The cut scores have been scheduled to move up to a second and higher phase of implementation after remaining at the initial phase for the last four years. TEA explained the Commissioner's plan as follows: "Under new proposed rules from the Commissioner, the traditional phase-in approach would be replaced with a standard progression approach from 2015–2016 through 2021–2022, the year final standards are scheduled to be in place. In other words, rather than larger jumps to more rigorous performance standards every few years, this progression approach would mean smaller, predictable increases every year through the 2021–2022 school year." The public will have an opportunity to submit feedback on the proposed increase during a 30-day public comment period that begins Oct. 16. Visit the TEA website for additional information on STAAR testing.  
School Finance, Educator Preparation | Certification, Retirement | TRS | Social Security, Texas Legislature, Curriculum | Instruction, Privatization | Vouchers, School Safety, Educator Compensation | Benefits
03/24/2023
ATPE testifies against vouchers at marathon Senate Education Committee hearing, plus House committees hear bills on student restraint, curriculum, pre-k certification, and more.
03/23/2023
The Texas Senate Education Committee heard overwhelming opposition to school vouchers in a marathon hearing Wednesday, March 23.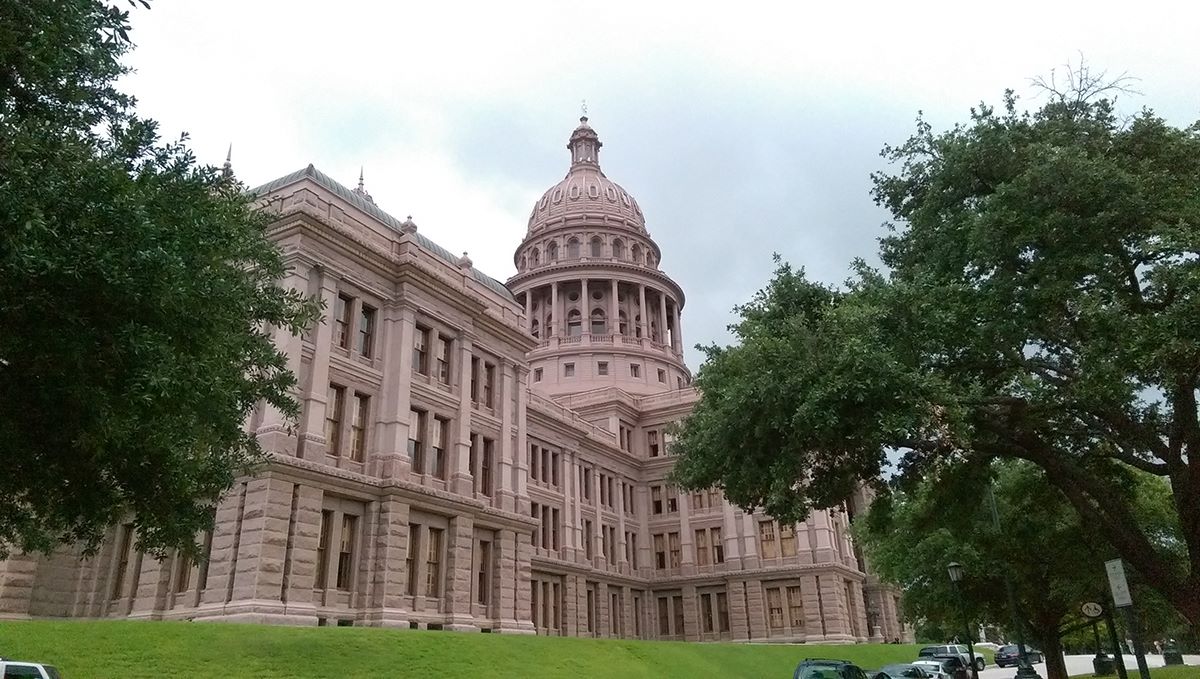 Educator Preparation | Certification, Texas Legislature, Curriculum | Instruction, Privatization | Vouchers, School Safety, Testing | Accountability
03/23/2023
The pace at the Capitol noticeably increased this week, including in the House Public Education Committee where ATPE testified on several bills.