Teach the Vote's Week in Review: Nov. 6, 2015

Teach the Vote
Date Posted: 11/06/2015 | Author: Jennifer Mitchell, CAE
In this week's wrap-up of education stories making the news in Texas, we showcase the following:
---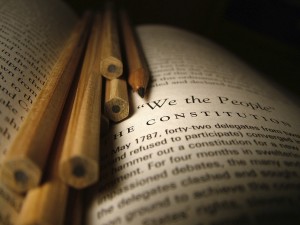 Voters across Texas approved seven amendments to the state constitution during Tuesday's
general election
. They include two measures that affect property taxes used to fund public education and others that will impact state revenue. Proposition #1 raises the homestead exemption from $15,000 to $25,000 and allows an additional $10,000 exemption for senior citizens and taxpayers with disabilities. The resulting decrease in locally generated monies for public education will have to be made up by state appropriations decided by the legislature. Proposition #1 passed by a margin of 86.37 percent to 13.62 percent. As a result of its passage, estimates suggest that average homeowners can expect to save approximately $126 per year, while the state will have to cover a loss of about $1.2 billion per year in local property tax revenue for public schools. However, in some parts of the state, individual savings provided by the increased homestead exemption may be offset by higher appraisals. Our friends at
The Texas Tribune
have provided an
interactive tool
where you can estimate your savings based on your zip code. Proposition #2 expands a property tax exemption for surviving spouses of disabled veterans; it passed by a margin of 91.41 to 8.58 percent. Another high-profile amendment, Proposition #7 will dedicate certain sales tax and other state revenue to the state highway fund; the measure passed by a margin of 83.23 percent to 16.76 percent, but some opponents worry that it will take away available state funding that could be used for other critical needs such as public education or healthcare. In the San Antonio area, voters in House District 118 also weighed in on a special election to fill the unexpired term of Rep. Joe Farias (D), who has opted to retire. Voters selected Republican John Lujan and Democrat Tomas Uresti to advance to a runoff election that will not occur until Jan. 19, 2016. View additional information on the special election candidates in the
Resources
section of Teach the Vote. Below are the HD 118 vote totals as reported by the
Texas Secretary of State
:
RACE
NAME
PARTY
EARLY VOTES
PERCENT
TOTAL VOTES
PERCENT
State Representative District 118 - Unexpired Term
Anthony Alcoser
DEM
437
12.28%
932
12.06%
Robert A. Casias
REP
157
4.41%
411
5.32%
Gabe Farias
DEM
680
19.11%
1,452
18.80%
Michael Holdman
REP
450
12.64%
1,028
13.31%
John Lujan
REP
1,042
29.28%
2,172
28.12%
Tomas Uresti
DEM
792
22.25%
1,727
22.36%
-----------
-----------
Race Total
3,558
7,722
Precincts Reported
76
of
76 Precincts
100.00%
  Statewide voter turnout for the Nov. 3 election hovered around 11 percent or just under 14 million voters, considered high for constitutional amendment elections in Texas. Nearly half of those votes were cast during the early voting period.
---
During a Washington visit this year to discuss Social Security, ATPE leaders met with Congressman Kevin Brady, now tapped to head the U.S. House Committee on Ways and Means. Pictured (left to right): Executive Director Gary Godsey, State Past President Richard Wiggins, Brady, State President Cory Colby, and Governmental Relations Director Brock Gregg. As
we reported last week
, changes to the leadership of the U.S. House of Representatives are boding well for Texans. After electing Rep. Paul Ryan (R-Wisconsin) to serve as the new Speaker of the House, members of Congress have chosen
Rep. Kevin Brady (R-Texas)
to fill Ryan's former position as chair of the powerful
House Ways and Means Committee
. The committee oversees tax-related legislation, along with Social Security. Brady has worked with ATPE and other education groups for several years to try to
remedy controversial Social Security offset provisions
that result in decreased retirement benefits for many educators.  
---
  As of this week, final
interim charges
have been put in place now for both the Texas House and Senate. House Speaker Joe Straus (R-San Antonio) released the charges for House committees on Wednesday, while Senate interim charges were announced by Lt. Gov. Dan Patrick (R) last month. Committees on both sides of the state capitol will be taking up such hot-button issues as school finance, privatization, retired educators' benefits, and payroll deduction of public employees' voluntary dues for professional associations, such as ATPE. Read more about the specific issues that legislators on key committees will be studying over the next year in our Teach the Vote 
blog post
from yesterday.
---
  As further evidence of lawmakers' ongoing interest in lowering property taxes, Lt. Gov. Dan Patrick announced this week his appointment of seven senators to serve on a new select committee that will make recommendations for reforming Texas's property tax system. The
Select Committee on Property Tax Reform and Relief
will be chaired by Sen. Paul Bettencourt (R-Houston) and also includes Sens. Brandon Creighton (R-Conroe); Kelly Hancock (R-North Richland Hills); Eddie Lucio, Jr. (D-Brownsville); Charles Perry (R-Lubbock); Van Taylor (R-Plano); and Carlos Uresti (D-San Antonio). According to a press release from the lieutenant governor, the select committee will hold public hearings around the state and make recommendations to the larger Senate Finance Committee on "ways to improve the property tax process as well as reduce the burden on property owners."
---
  The National Council on Teacher Quality (NCTQ) has released a
new report on states' teacher evaluation policies
. The report entitled "State of the States 2015: Evaluating Teaching, Leading and Learning" looks at state trends in teacher evaluation policies, along with measures of principal effectiveness. Many states have implemented new laws requiring annual, performance-based appraisals of their teachers, often related to
efforts to obtains waivers of federal accountability requirements under ESEA/NCLB
. The NCTQ report shows that even under newer and more rigorous evaluation frameworks, most states still identify the majority of their teachers as effective or highly effective – a trend that NCTQ calls "troubling." The report criticizes Texas for not "requiring evidence of student learning be the most significant criterion" in a teacher's evaluation. Read the full report
here
.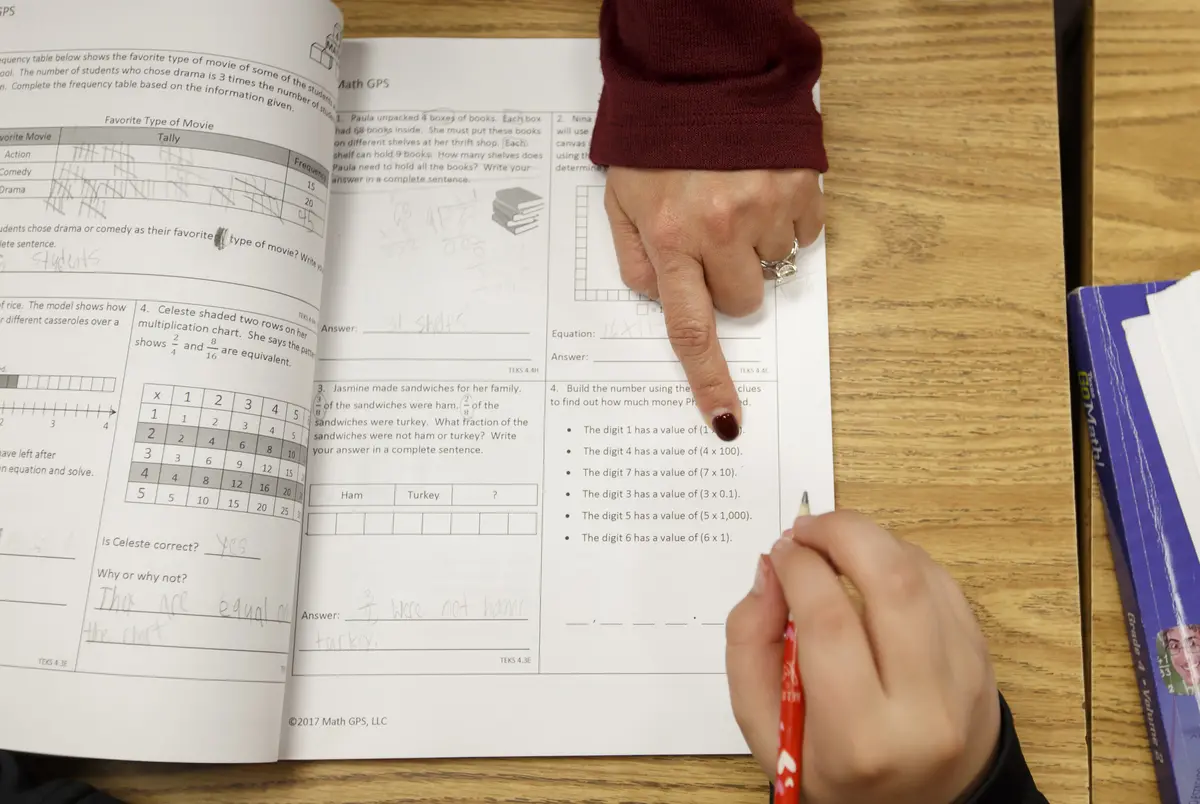 Texas Legislature, Educator Compensation | Benefits
01/30/2023
The pandemic, inflation and burnout have pummeled teachers in the last few years. Lawmakers from both parties agree they should get a pay bump — but it won't happen without negotiation.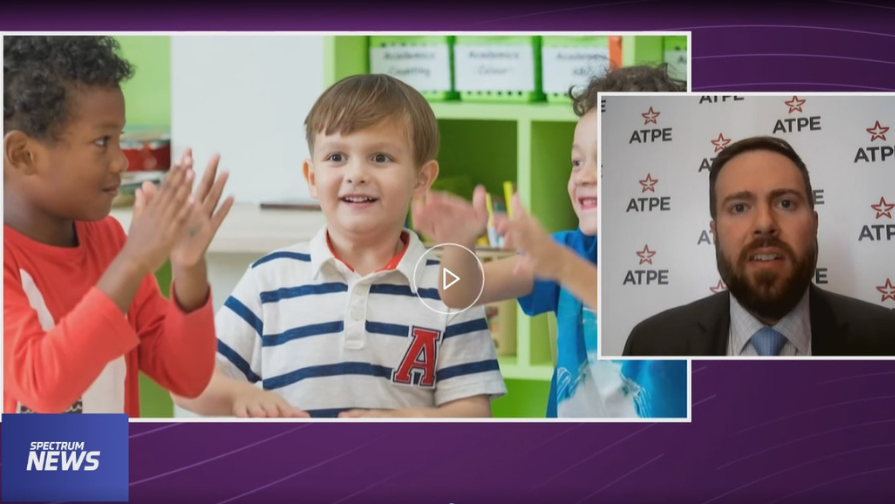 Texas Legislature, TEA | Commissioner | SBOE, Privatization | Vouchers, Deregulation | Charter Schools, Educator Compensation | Benefits
01/27/2023
Teacher pay and voucher bills are generating media attention, and Texas senators received their committee assignments this week.
Texas Legislature
01/23/2023
Texas Lt. Gov. Dan Patrick (R) announced Senate committee assignments Monday for the 2023 legislative session.