Troubling bills in the 84th Legislature: Where do they stand?

Teach the Vote
Date Posted: 5/05/2015 | Author: Jennifer Mitchell, CAE
With less than a month remaining in the 84th Texas Legislature's regular session, the clock is working against several high-profile education bills. Next Monday, May 11, is the last day that House committees can report out House bills, which means that any House bill not voted out of committee this week is likely dead. However, it's not time to let down our guard. Most bills have companion versions filed in both the House and Senate, the Senate has already passed a number of bad bills, and House committees have until May 23 to hear and report out Senate bills. Furthermore, as always occurs during the last few weeks of any legislative session, attempts will be made to amend dead bills onto other bills that are still moving through the process. Most of the bills of greatest concern to educators this session are part of a controversial package of education reform legislation being pushed by Lt. Gov. Dan Patrick (R) with the backing of well-financed business groups such as Texans for Education Reform (TER). They include a number of bills proposing various means of subjecting low-performing campuses to alternative management. Private school vouchers and reducing teachers' rights and benefits have also been proposed. Here's a rundown of several high-profile bills that ATPE has been fighting this session and where they currently stand:
Teacher salaries and evaluations
Two bills have been filed proposing to do away with the state minimum salary schedule for teachers and change the way school districts conduct appraisals and make personnel decisions, calling for more emphasis to be placed on student performance as a factor in those decisions. 
SB 893
 by Sen. Kel Seliger (R) and 
HB 2543
 by Rep. Marsha Farney (R) are both pending in the House and appear, fortunately, to be stalled. SB 893 passed the full Senate on a vote of 27 to 4, with Sens. Rodney Ellis (D), Eddie Lucio (D), Jose Menendez (D), and Royce West (D) casting the only votes against it. SB 893 has not yet been heard by a House committee. HB 2543 was heard by the House Public Education Committee but has so far been left pending, thanks to sustained opposition to the bill. 
Read ATPE's most recent message to legislators on "The Truth about SB 893 and HB 2543."
"A through F" grades for campus accountability ratings
Another bill ATPE has opposed is a measure calling for "A through F" grading of public school campuses in lieu of existing accountability ratings. The primary bill on "A-F" ratings, which were popularized a few years ago by former Florida governor Jeb Bush, is 
SB 6
 by Sen. Larry Taylor (R), who chairs the Senate Education Committee. SB 6 is part of Lt. Gov. Patrick's reform package. (Two identical House companion bills, 
HB 2109
 and 
HB 2176
, have not been heard this session.) The full Senate passed SB 6 by a vote of 20-10. All Republican senators supported it, and all Democratic senators opposed it except Sen. Lucio, who was absent for the vote. A House committee heard the bill on April 28 and left it pending, but similar "A-F" language has now been added to another accountability bill that is on the move,
HB 2804
by Rep. Jimmie Don Aycock (R), who chairs the House Public Education Committee. HB 2804 is expected to undergo several changes when it is ultimately heard on the House floor. It remains to be seen what changes will be made to the "A-F" language in HB 2804; for now, however, SB 6 also appears to be stalled. Read ATPE's statement in opposition to SB 6 
here
.
Parent trigger or "empowerment"
Senate Education Committee Chairman Sen. Larry Taylor (R) has also filed a bill to expand and speeding up existing "parent trigger" laws that make certain low-performing public schools more susceptible to private management. On April 15, the Senate passed an amended version of his 
SB 14
, relating to "empowering the parents of students to petition for the reconstitution, repurposing, alternative management, or closure of low-performing public school campuses."   As originally filed, SB 14 would make schools susceptible to a parent trigger petition and private management after only two years of unacceptable accountability ratings, but a Senate floor amendment pushed the timeline for a parent trigger action back to year three. Other favorable floor amendments were added before the full Senate approved SB 14 by a vote of 25 to 6. Those voting against the bill on third reading were Sens. Rodney Ellis (D); Jose Menendez (D); Carlos Uresti (D); Kirk Watson (D); John Whitmire (D); and Judith Zaffirini (D). SB 14 has been sent to the House for consideration but not yet heard by a House committee. A House companion bill, 
HB 1727
, has not been heard this session. Many stakeholders believe the House has opted to consider other alternative management options for low-performing schools in lieu of changing the parent trigger laws as proposed in SB 14.
Home rule or "local control" school districts
A couple of bills have been filed this session, also supported by TER and opposed by ATPE, to amend the state's existing home rule charter district laws in order to facilitate the creation of less regulated "local control school districts."
SB 1012
 by Sen. Kelly Hancock (R) and 
HB 1798
 by Rep. Joe Deshotel (D) change the name of the existing "home rule" statutes to refer instead to "local control school districts." ATPE believes the proposed new name is a misnomer, given that locally elected school boards would actually
lose
 – not gain – governing authority over their public schools upon conversion to a home rule or "local control" district. The bills would make it easier for voters to approve home rule proposals, such as
one that faltered in Dallas ISD recently
. Once approved by voters, home rule or "local control" districts can opt out of many state education regulations and be operated more similarly to charter schools with outside management companies hired to oversee them. The House Public Education Committee passed a substitute version of HB 1798 on a vote of 8 to 3 on April 28. The Senate Education Committee heard SB 1012 on April 16, but that bill remains pending in the committee.
Opportunity School Districts
In 2013, the Texas Legislature considered but did not pass a couple of bills calling for the state's lowest performing schools to be placed into a statewide Achievement School District and managed by outside entities such as charter operators. The same proposals have resurfaced this year but are now being referred to as "Opportunity School District" bills. They include
HB 1536
 by Rep. Harold Dutton (D),
SB 895
 by Sen. Larry Taylor (R), and 
SB 669
 by Sen. Royce West (D). Many education groups have opposed these bills based on concerns about privatizing the management of public schools and exempting them from state education laws in much the same manner as charter schools, home rule charter districts, or parent trigger schools. ATPE believes the OSD bills diminish the governing authority and accountability of locally elected school boards, promote ineffective school turnaround strategies, and eliminate important quality control measures such as elementary school class-size limits and requirements that schools hire certified teachers. Rep. Dutton's HB 1536 was approved by the House Public Education Committee by a vote of 9 to 2 on April 28. On April 7, the Senate Education Committee heard Chairman Taylor's SB 895, but the chair later announced his intent to sign on as a co-author for Sen. West's OSD bill instead of pushing forward his own bill. A substitute version of West's SB 669 was approved by the Senate Education Committee on April 23 by a vote of 6 to 1, with Sen. Jose Rodriguez (D) voting against the measure. SB 669 is now on the Senate Intent Calendar, signaling that a floor debate is expected soon.
Innovation zones
Yet another variation on the theme of private management for low-performing schools is found in
SB 1241
 by Sen. Larry Taylor (R). Chairman Taylor's bill also subjects low-performing schools to the possibility of alternative management through the creation of "Innovation Zones." As with the similar proposals for home rule districts or Opportunity School Districts, ATPE opposed SB 1241 when it was heard by the Senate Education Committee on April 7, and we voiced our concerns about enabling private entities to manage public schools, the potential impact on educators' contract rights, and the likelihood that parents and local voters would lose their ability to provide input in school governance decisions. The Senate committee approved SB 1241 on April 22 by a vote of 8 to 1, with Sen. Jose Rodriguez (D) casting the only vote against it. The bill has been placed on the Senate Intent Calendar making it eligible for a floor debate.
Vouchers
A bill calling for spending huge sums of state money to expand home-schooled and private school students' access to the state's Virtual School Network is
SB 894
 also by Chairman Larry Taylor (R). This bill would vastly expand the virtual school network in Texas by setting up a system of virtual vouchers with few requirements holding virtual education providers accountable to taxpayers. ATPE and many other education stakeholders
opposed the bill
when it was heard by the Senate Education Committee on March 12, pointing out that SB 894 would allow home-schooled and other children not currently enrolled in public schools free access to virtual courses on the state's dime; the bill would cause the cost of the program to balloon and would further burden Texas's already underfunded public school system. The committee approved SB 894 by a vote of 6 to 3 on April 27. Sens. Sylvia Garcia (D), Lois Kolkhorst (R), and Jose Rodriguez (D) voted against the measure. Sen. Royce West (D) was present not voting, and Sen. Kel Seliger (R) was absent. Those voting for the virtual voucher bill were Chairman Larry Taylor (R), plus Sens. Eddie Lucio (D), Paul Bettencourt (R), Donna Campbell (R), Don Huffines (R),  and Van Taylor (R). SB 894 was placed on the Senate Intent Calendar, signaling that a floor debate was expected soon, but the bill has since been removed from the calendar. It is believed that many legislators have had second thoughts about the bill's enormous fiscal note.
SB 4
, also by Chairman Larry Taylor (R), is the Senate's signature voucher legislation. While not on the list of bills that TER is officially pushing forward this session, SB 4 is a major part of Lt. Gov. Patrick's high-priority education reform package. In fact, Patrick has been one of the most outspoken proponents of vouchers since entering the Legislature. SB 4 as filed provided for both tax credits to educational assistance organizations that pay scholarships for students to attend private schools and education tuition grants to be awarded to parents of eligible children attending private schools. The Senate Education Committee heard the bill on March 26, and ATPE testified against it. The committee amended and voted to approve a substitute version of this bill on April 7 by a vote of 7 to 3. Sens. Garcia (D), Rodriguez (D), and West (D) opposed SB 4; while Sens. Larry Taylor (R), Lucio (D), Bettencourt (R), Campbell (R), Huffines (R), Kolkhorst (R), Seliger (R), and Van Taylor (R) all voted for the voucher bill. The new version incorporates elements of other private school voucher bills and sets up a voucher tax credit for businesses that contribute money to private school scholarships. The full Senate passed SB 4 on April 21 by a vote of 18 to 12. All Democratic senators voted against the bill except for Sen. Lucio. Republican Sens. Konni Burton (R) and Robert Nichols (R) also opposed SB 4 on the Senate floor. Sen. Kel Seliger (R) was absent for the vote. While it is unlikely that the House will allow SB 4 to proceed, you can find talking points opposing SB 4 to share with your representatives
here
.
Home-school students participating in UIL
SB 2046
 by Sen. Van Taylor (R) has been called a measure to provide "equal opportunity" for home-schooled students to participate in UIL. Its supporters often refer to SB 2046 and similar legislation filed in other states as "Tim Tebow bills," named after the formerly home-schooled NFL quarterback. SB 2046 requires school districts to enable local home-schooled students to participate in UIL activities at the public school, and it enables parents of the home-schooled students to attest that their children have met certain academic eligibility requirements. ATPE opposed the bill based on long-standing positions in our member-written Legislative Program that oppose the selective participation of home-schooled students in public school activities, especially when they are not held to the same academic standards as their public school student peers. SB 2046 was heard by the Senate Education Committee on April 23 and left pending.
Payroll deduction
Sen. Joan Huffman (R) has filed an anti-union bill that would also do away with educators' ability to use payroll deduction to pay dues to educator associations and for other conveniences.
SB 1968
 is not part of Lt. Gov. Patrick's official reform package, but it has the support of many conservative senators who oppose unions and trade associations that represent public servants such as educators and state employees. SB 1968 does not have an identical House companion; there are a few related bills that have been filed by House members, but those have not been heard. As of today, SB 1968 remains on the Senate Intent Calendar but has not yet been brought up for a floor vote. Even if the payroll deduction bill makes it out of the Senate, it is unlikely to succeed in the House where there is greater opposition. Read ATPE's talking points against SB 1968
here
.
Educator preparation and certification
A pair of companion bills are pending that would lower the standards for entrance to the education profession.
SB 892
by Sen. Kel Seliger (R) and
HB 3494
by Rep. Dan Huberty (R) were both originally conceived as measures to increase the rigor of educator preparation by adding a new requirement for each cohort entering an educator preparation program to maintain an overall GPA of 3.0. However, both bills have been amended with language requested by representatives of for-profit alternative certification programs and now have the effect of watering down the standards for becoming a teacher. Specifically, these bills would lower the individual GPA requirement for admission to an educator preparation program from 2.75 to 2.5. (The legislature raised the GPA requirement in statute from 2.5 to 2.75 in 2013, but the State Board for Educator Certification that is responsible for implementing the law complained that the new statute was vague and refused to raise its own admission rules to reflect the higher GPA requirement.) The state's largest alternative certification providers are for-profit companies that seek to maximize their profits through high enrollment numbers; they would obviously benefit from putting lower GPA standards in law, but they also want the legislature to codify current practices that enable them to delay providing their candidates with significant training before they are hired as teachers of record. ATPE believes the watered down standards and weak training requirements do a disservice to would-be educators pursuing alternative certification, since they are placed into high-stakes teaching environments before they have received adequate preparation and often without the necessary content knowledge in the subjects they are teaching. We support higher standards for educator preparation to ensure that all new teachers are well-equipped to meet the rigors of their first classrooms. The Senate unanimously passed SB 892 on April 7. The House Public Education Committee heard HB 3494 on April 16 in its Educator Quality Subcommittee but has not yet voted out the bill.
---
ATPE appreciates all the members and public education supporters who've called and written to legislators asking them to oppose these harmful bills. We encourage you to keep up the pressure as we head into the home stretch of the 84th legislative session, and stay tuned to Teach the Vote for updates on any new developments. Don't forget you can also follow 
@TeachtheVote on Twitter
 for even more capitol coverage.
06/02/2023
The HB 100 voucher scheme dies at the end of regular session, plus a special session and the TEA takeover of Houston ISD begin.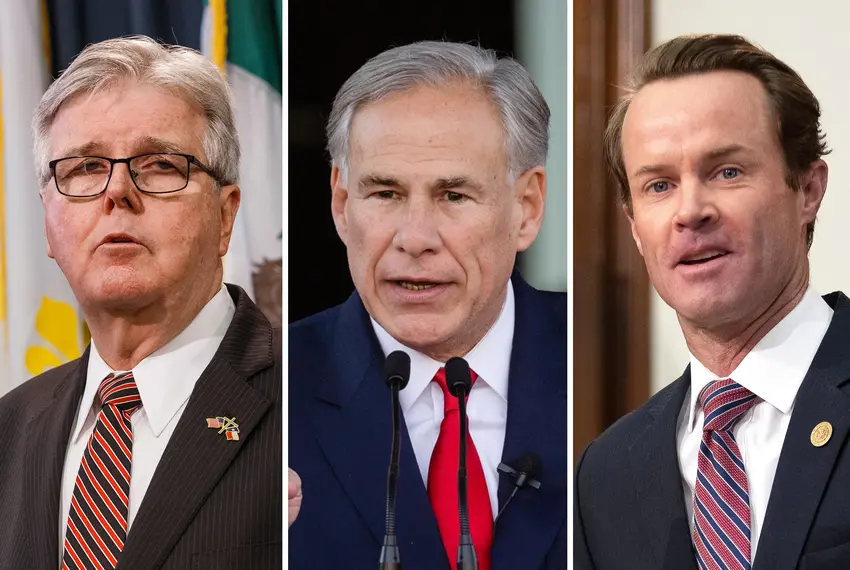 06/01/2023
Always happy to castigate the Texas House, Patrick breaks form to criticize the governor as misinformed and unsympathetic toward homeowners.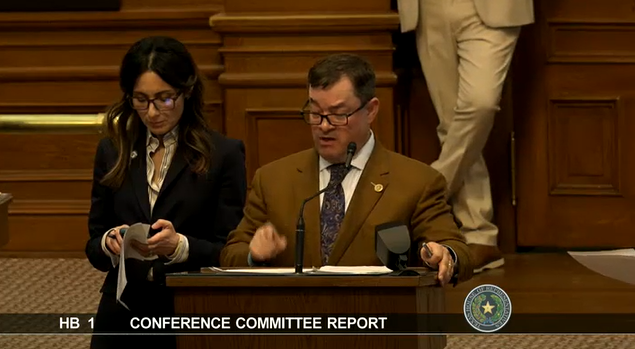 School Finance, Retirement | TRS | Social Security, Texas Legislature, Privatization | Vouchers, Educator Compensation | Benefits
05/30/2023
HB 100 was a casualty of a breakdown in communications between the House and Senate as the regular session drew to a close.