Legislative Update: With midnight deadline, ethics bill fight could impact educators

Teach the Vote
Date Posted: 5/26/2015 | Author: Jennifer Mitchell, CAE
Over the long Memorial Day weekend, as many Texans were dealing with devastating rain, flooding, and tornado threats, legislators were at the capitol deciding the fate of numerous bills. We're only six days away from sine die, and another major session deadline looms large in the Texas House. There is a midnight deadline tonight for the House to pass most remaining Senate bills on second reading. That includes a high-profile ethics reform bill, deemed an emergency issue by Gov. Greg Abbott (R). Rumors abound that some state representatives may try to attach harmful anti-educator language to the bill during today's anticipated floor debate. Here's where things currently stand on education bills of interest:
Funding
HB 1
by Rep. John Otto (R) is the state's appropriation bill. Under a compromise reached by a conference committee of senators and representatives, HB 1 funds enrollment growth and includes $1.5 billion in new money for public education. The bill awaits final approval by the House and Senate. 
As we've previously reported
, the budget deal hinged on the House and Senate reaching an agreement on tax cuts. Pieces of that tax cut compromise remain in motion at this point. 
SB 1
by Sen. Jane Nelson (R) is the bill that would raise the homestead exemption for property taxes by $10,000, if voters approve the measure in November. SB 1 is being referred to a conference committee after the House added an amendment requested by Rep. Senfronia Thompson (D) that deals with optional local homestead exemptions and is meant to protect some school districts from losing revenue. The House passed the bill with that amendment by a unanimous vote yesterday. The Senate opted today to appoint a conference committee rather than merely accepting the House's new version of SB 1. The other part of the tax cut compromise deals with business taxes. The full Senate passed a version of 
HB 32
 on Sunday by a vote of 24 to 6. That bill by Rep. Dennis Bonnen (R), reduces the state's franchise tax by 25 percent. The House must now decide whether to accept the Senate's version of HB 32 or appoint a conference committee for it. In addition to tax cuts, the 84th Legislature has also been considering bills to curtail state spending. 
SB 9
by Sen. Kelly Hancock (R), which would limit the state's constitutional spending limit to population growth and inflation, is on today's House calendar. TRS-Care funding in the amount of about $768 million is provided for in the state's supplemental appropriations bill,
HB 2
by Rep. John Otto (R). That bill is on today's Senate calendar for debate. With regard to active employees' health insurance, 
HB 3453
by Rep. J.M. Lozano (R) calling for an interim study of TRS-ActiveCare options did not make it out of a Senate committee. Finally,
as we've previously reported
, Rep. Jimmie Don Aycock's (R) attempt at a school finance solution through
HB 1759
is procedurally dead.
Payroll deduction
There is good news and bad news on an effort by some conservative legislators to restrict educators and other public employees from using payroll deductions to pay their association dues. The good news is that Sen. Joan Huffman's (R) bill, 
SB 1968
, is procedurally dead after it did not make it out of the House State Affairs Committee by this past Saturday's deadline.
As reported this weekend by our friends at The Texas Tribune
, Rep. Byron Cook (R), who chairs that committee, said there was not enough time to fix problems with the bill and that "he was concerned that teachers in his rural district would be hurt by the legislation." ATPE has nearly 1,000 members in Cook's legislative district, and we appreciate those who reached out to the chairman to express opposition to SB 1968. The troubling news is that there will reportedly be an attempt to add language from SB 1968 onto a highly controversial ethics reform bill that the House is slated to consider today.
SB 19
by Sen. Van Taylor (R) is an emergency bill relating to "the ethics of public officers and employees, the disclosure of certain political contributions, and related requirements and procedures; creating criminal offenses." The bill covers myriad issues, from a Senate proposal to drug-test all candidates for public office to a House proposal to require disclosure of "dark money" – contributions funneled through non-profit associations for political purposes. The House and Senate versions of the bill differ significantly. A lengthy and contentious floor debate is already anticipated today as the bill must pass the House by midnight tonight in order to remain alive. An amendment to add the payroll deduction prohibition to SB 19 could force a House vote on the issue today; if adopted, the amendment would undoubtedly spur points of order (challenging the bill based on technical violations, such as the addition of amendments not germane to the underlying bill) that could kill the bill if sustained by the House Speaker. Read more about the payroll deduction bill and our opposition to it 
here
.
Accountability and "A through F" ratings
HB 2804
 is an accountability overhaul bill by
Rep. Jimmie Don Aycock (R). It includes a controversial provision, which ATPE has opposed, calling for "A through F" grading of public school campuses in lieu of existing accountability ratings. Yesterday, the Senate unanimously approved its version of the bill. The House must now decide whether to accept the Senate's version or send the bill to a conference committee.
HB 1842
 by Rep. Jimmie Don Aycock (R) deals with school accountability sanctions and interventions. The bill provides for alternative management options, as well as other school turnaround strategies, for schools considered low-performing. HB 1842 is on the Senate's calendar today awaiting a debate, and most likely, a number of floor amendments.
SB 1200
 by Sen. Larry Taylor (R) is an ATPE-supported bill that calls for creation of a committee to recommend a new system for student assessment and public school accountability. It is on today's House calendar for final passage, if time allows. ATPE-supported bills promoting the use of a community schools model for turning around struggling schools as an alternative to reconstitution or privatization appear to be dead. These included 
HB 1891
and
HB 1892
 by Rep. Eddie Rodriguez (D), and
SB 1483
 and
SB 1484
by Sen. Sylvia Garcia (D).
Educator preparation and certification
HB 1300
 by Rep. Giovanni Capriglione (R) has been sent to the governor. The ATPE-backed bill requires educator certification candidates who are exempted from the state's minimum GPA requirement to pass a content exam prior to admission to an educator preparation program.
HB 2205
by Rep. Myra Crownover (R) is on the Senate's calendar today awaiting a debate. The bill changes the composition of the State Board for Educator Certification and requires one non-voting member of the board to have worked for an alternative certification program. It also makes changes to the accountability system for educator preparation programs. The bill includes language taken from another educator preparation bill,
HB 2566
by Rep. Gary VanDeaver (R). In its current form, HB 2205 would also decrease the state's current statutory minimum GPA requirement for admission to an educator preparation program from 2.75 back down to 2.5, which ATPE opposes.
SB 892
 by Sen. Kel Seliger (R) is likely dead. The bill was filed with the intent to increase the rigor of educator preparation, but the Senate amended the bill with language requested by some alternative certification programs to water down standards for becoming a teacher. SB 892 passed the full Senate and the House Public Education Committee, but did not get placed on a House calendar in time for tonight's deadline.
Student testing and curriculum
The legislature enacted and Gov. Greg Abbott (R) signed into law
SB 149
by Sen. Kel Seliger (R), which allows individual graduation committees to decide if certain students may be graduated from high schools despite failing a required STAAR test. ATPE supported the bill.
HB 743
 by Rep. Dan Huberty (R) attempts to reduce the amount of time spent on state-mandated testing in grades three through eight and limit the breadth of curriculum standards (TEKS) covered by those tests.
HB 1164
by Rep. Gary VanDeaver (R) would eliminate state-mandated STAAR writing tests and instead have school districts assess students' writing ability using locally-approved methods. The Senate passed an amended version of both bills yesterday; they will head back to the House now for a vote to concur in (accept) the Senate amendments or send the bills to a conference committee.
HB 2349
 by Rep. Jimmie Don Aycock (R) also relates to student testing and curriculum standards. The bill already passed the House unanimously. It's been amended and placed on the Senate's special calendar for local and uncontested bills for an expected vote tomorrow, May 27. The Senate Education Committee also approved
HB 2811
 by Rep. Ken King (R) relating to curriculum standards and instructional materials, recommending it for the local and uncontested calendar.
HB 1431
by Rep. Susan King (R) calls for development of an industry-related course to train students to communicate in a language other than English for business purposes; it's been placed on the Senate's regular calendar.
SB 313
 by Sen. Kel Seliger (R) was considered by the full House yesterday and today. It is another bill ATPE has supported that deals with narrowing the curriculum standards, state testing, and instructional materials. The Senate passed the bill unanimously on May 5. Yesterday, the House removed language in the bill calling for a diagnostic assessment (the Texas Success Initiative) to be administered to students in the 10th grade. They also added a statement to clarify that a State Board of Education review of the curriculum standards should not result in a need for new instructional materials in any subject other than English language arts. Rep. Ron Simmons (R) offered an amendment today to allow students in special education a means to opt out of STAAR testing requirements, to the extent allowed under federal law. Chairman Jimmie Don Aycock (R), who is sponsoring the bill in the House, expressed concern that the new language might run afoul of federal testing requirements but allowed the House to vote on the measure, which passed. The bill was finally passed this afternoon, as amended, by a vote of 125 to 19. The Senate will have an opportunity next to decide whether to accept the House's changes to the bill.
HB 742
by Rep. Dan Huberty (R) would have eliminated the requirement for an eighth-grade social studies STAAR test, but that bill already died on the House calendar.
Suicide prevention
An ATPE-backed bill to improve the training for educators in spotting and responding to the warning signs of suicide is sitting on the Senate's calendar today. If not approved by the Senate today, the bill has also been placed on tomorrow's local and uncontested bill calendar in the Senate. Rep. Byron Cook (R) filed 
HB 2186
 in memory of Jonathan Childers, who committed suicide in 2013. Jonathan was the teenage son of Coach Kevin Childers, an ATPE member from Fairfield ISD. Read more about the Childers family in our
latest issue of ATPE News
.
Other health and safety bills
SB 66
 by Sen. Chuy Hinojosa (D) deals with the use of epinephrine auto-injectors, also known as epi-pens, to treat anaphylaxis, a severe allergic reaction. SB 66 requires each school district and open-enrollment charter school to adopt a policy on epi-pen use, including training and authorizing school employees to administer an epi-pen, and notify parents of the policy. The bill is awaiting Gov. Greg Abbott's signature.
HB 767
 by Rep. Wayne Smith (R) calls for cardiac assessments of students participating in UIL athletic activities. It passed the House but was left pending by the Senate Education Committee and appears unlikely to move.
SB 507
by Sen. Eddie Lucio (D), a bill requiring school districts to equip self-contained classrooms serving students in special education programs with video surveillance cameras, has been recommended for the House's local and consent calendar.
Breast-feeding accommodations for school employees
On Sunday, the Senate amended and finally passed 
HB 786
by Rep. Armando Walle (D), which requires schools and other public employers to provide accommodations for employees to express breast milk and prohibits workplace discrimination against such employees. ATPE supports the bill. The Senate's vote on third reading this weekend was unofficially reported to be 21 to 9, with Sens. Paul Bettencourt (R), Konni Burton (R), Donna Campbell (R), Brandon Creighton (R), Craig Estes (R), Bob Hall (R), Lois Kolkhorst (R), Jane Nelson (R), and Charles Perry (R) voting against the bill. The House must decide whether to accept the Senate's version or send HB 786 o a conference committee. (
SB 1479
 by Sen. Sylvia Garcia (D), a similar measure that applies specifically to school employees, has not made it through.)
Commissioner's subpoena power
SB 1222
by Sen. Paul Bettencourt (R) would give the commissioner of education power to subpoena documents when investigating educators accused of misconduct. The bill did not get placed on a House calendar by today's deadline, which makes the measure unlikely to pass this session unless it's amended onto another bill.
Paperwork reduction
HB 1706
, a paperwork reduction bill by Rep. Gary VanDeaver (R), has been approved by the House and is awaiting a vote by the Senate. The ATPE-supported bill has been recommended for placement on the Senate's local and uncontested calendar.
Early childhood education
HB 4
by Rep. Dan Huberty (R) is an ATPE-supported bill to increase funding to pre-kindergarten programs that implement certain quality control measures. It's been passed and sent to Gov. Abbott for approval. Abbott has already signed into law 
SB 925
by Sen. Lois Kolkhorst (R), another ATPE-supported bill that creates literacy achievement academies for reading teachers.
Private school vouchers
Despite highly publicized efforts by Lt. Gov. Dan Patrick (R) and other conservative legislators to push through a voucher bill this session, none of the proposals have made it through the legislative process. 
SB 4
 by Sen. Larry Taylor (R) called for creating a tax credit for businesses that contribute money to private school scholarships. As we reported previously, the Senate approved SB 4 by a vote of 18 to 12, but the House never gave the bill a committee hearing. The House also denied a committee hearing for 
SB 1178
 by Sen. Don Huffines (R), calling for an interim study on the possible use of another type of private school vouchers known as an education savings account. A virtual voucher bill, 
SB 894
 also by Sen. Larry Taylor (R), never made it past the Senate.
Teacher salaries and evaluations
SB 893
 by Sen. Kel Seliger (R) and 
HB 2543
 by Rep. Marsha Farney (R) called for eliminating the state minimum salary schedule for teachers and imposing new requirements for appraisals and personnel decisions. Both of those bills aggressively promoted by Lt. Gov. Dan Patrick (R) and Texans for Education Reform (TER) are now procedurally dead.
Deregulation of low-performing schools
Multiple bills pursued by Texans for Education Reform (TER) with help from Lt. Gov. Dan Patrick (R), to deregulate and privatize the management of certain low-performing schools have failed to make it through the legislative process. 
SB 1241
by Sen. Larry Taylor (R) would subject low-performing schools to the possibility of alternative management through the creation of "Innovation Zones." It did not get placed on a House calendar, making it impossible for it to pass by tonight's deadline. Sen. Larry Taylor's (R) parent trigger expansion bill, 
SB 14
, also died after the House Public Education Committee left it pending. Several bills calling for creation of a statewide, deregulated "Opportunity School District" for low-performing schools also died for lack of action; those included 
HB 1536
 by Rep. Harold Dutton (D), 
SB 895
 by Sen. Larry Taylor (R), and 
SB 669
 by Sen. Royce West (D). Lastly, 
SB 1012
 by Sen. Kelly Hancock (R) and 
HB 1798
 by Rep. Joe Deshotel (D) were bills to modify existing state laws allowing for the creation of privately managed home rule charter districts, to be called "local control school districts" instead. SB 1012 did not make it out of the Senate Education Committee, while HB 1798
died on the House floor by a
vote of 59 to 76
. ATPE opposed all these bills.
Home-school students participating in UIL
SB 2046
 was Sen. Van Taylor's (R) so-called "Tim Tebow bill," which would require school districts to permit area home-schooled students to participate in UIL activities at the public school. ATPE opposed the bill, which the Senate passed but the House Public Education Committee opted not to hear.
Charter schools
Quite a few charter-related bills have faltered this session. 
SB 1897
 by Sen. Larry Taylor (R) to allow for the expansion of charter schools and virtual charters did not get granted a hearing by the House Public Education Committee. Other charter-related bills that appear to be dead for lack of action are 
HB 3347
by Rep. Jimmie Don Aycock (R) and
SB 1898
by Sen. Larry Taylor (R) to modify procedures for revoking a charter and
SB 1900
by Sen. Donna Campbell (R) providing for funding of charter facilities. Additionally, 
HB 4047
by Rep. Alma Allen (D) was an ATPE-requested bill to ensure that charter school teachers have the right to join or not join a professional association and the right to be politically active in the same manner as teachers at traditional public schools. It narrowly missed the deadline for passing the House a couple weeks ago. Some bills dealing with regulation of and funding for charter schools remain pending. Rep. Marsha Farney (R) filed
HB 1170
to classify certain charter schools as local governmental entities and
HB 1171
relating to immunity provisions for charter schools.
HB 2251
by Rep. Rafael Anchia (D) would accelerate funding for charter schools experiencing enrollment growth. All three bills passed the House and remain alive in the Senate where they've been recommended for the local and uncontested calendar.
---
Tune it tomorrow for another blog update about today's action, especially in the House where much of the attention will be focused on tonight's deadline and consideration of the ethics reform bill as a possible vehicle for an amendment to prohibit payroll deduction for educators. For breaking news, follow @TeachtheVote on Twitter.
06/02/2023
The HB 100 voucher scheme dies at the end of regular session, plus a special session and the TEA takeover of Houston ISD begin.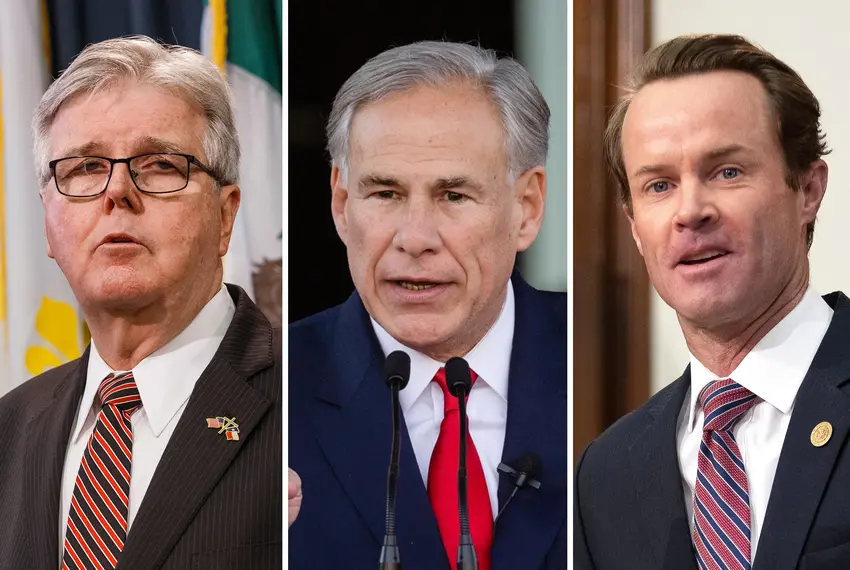 06/01/2023
Always happy to castigate the Texas House, Patrick breaks form to criticize the governor as misinformed and unsympathetic toward homeowners.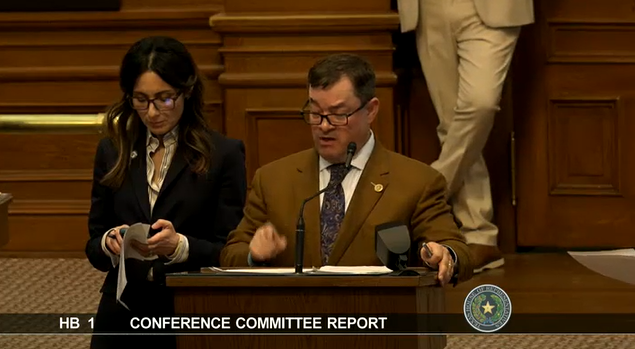 School Finance, Retirement | TRS | Social Security, Texas Legislature, Privatization | Vouchers, Educator Compensation | Benefits
05/30/2023
HB 100 was a casualty of a breakdown in communications between the House and Senate as the regular session drew to a close.