Legislative Update: A flurry of activity this week as session winds down

Teach the Vote
Date Posted: 5/19/2015 | Author: Jennifer Mitchell, CAE
We are now 13 days away from the end of this legislative session, and numerous education bills remain pending. Much of the attention is focused this week on House committees that have more restrictive deadlines than the Senate for consideration of bills. Specifically, this Saturday is the last day that House committees may report out Senate bills in order to keep them alive in the legislative process. That means a very busy week of hearings as the clock winds down on the 84th legislative session. Today both the Senate Education and House Public Education committees are meeting to hear major bills with more hearings anticipated this week. First, the Senate Education Committee is hearing the following bills today:
The Senate Education Committee will also meet tomorrow, May 19, and Thursday, May 20, to hear additional bills. Wednesday's Senate Education Committee agenda includes
suicide prevention training legislation that ATPE has requested this session
and some fairly high-profile bills relating to student testing. Here is the full agenda for Wednesday:
HB 731        Lucio III               SP: Lucio Relating to a pilot program under the foundation school program for funding prekindergarten programs provided by certain school districts with early high school graduation programs.
HB 743        Huberty | et al.        SP: Seliger Relating to the essential knowledge and skills of the required public school curriculum and to certain state-adopted or state-developed assessment instruments for public school students.
HB 1164       VanDeaver | et al.      SP: Garcia Relating to the assessment of public school students in writing and English language arts.
HB 1171       Farney | et al.         SP: Lucio Relating to the applicability of certain immunity and liability laws to open-enrollment charter schools.
HB 2186       Cook | et al.           SP: Campbell Relating to suicide prevention training for certain educators and other employees of a school district.
HB 2251       Anchia                  SP: Hancock Relating to an established schedule of payments from the foundation school fund of the yearly entitlement of certain open-enrollment charter schools.
HB 2593       Price                   SP: Seliger Relating to the sparsity adjustment for certain school districts under the Foundation School Program.
HB 3987       Farney | et al.         SP: Garcia Relating to programs in public schools designed to facilitate planning and saving for higher education and facilitate personal financial literacy instruction.
For Thursday, the Senate Education Committee is currently slated to hear just one bill, but it's a very significant one: 
HB 2804
 is the accountability overhaul bill by
Rep. Jimmie Don Aycock (R) that now includes a requirement that school campuses be rated using "A through F" accountability grades.
ATPE opposes the bill, which the House passed late last week.
Meanwhile, the House Public Education Committee today is hearing several bills, including some controversial proposals backed by Texans for Education Reform (TER) to deregulate certain low-performing schools and subject them to alternative management. Those include Sen. Larry Taylor's (R)
SB 14
expanding the state's existing parent trigger laws and
SB 1241
to create "innovation zone" schools. ATPE opposes these bills. Other bills on the committee's agenda today include the following:
Also this week, a couple of bills dealing with educator preparation and certification are set to be heard by the Senate Committee on Higher Education. The committee will meet tomorrow morning, May 20, to hear several bills including 
HB 1300
by Rep. Giovanni Capriglione (R) and 
HB 2205
by Rep. Myra Crownover (R).
Click here to learn more about these two bills in our blog post from last week
. Another educator preparation bill,
SB 892
by Sen. Kel Seliger (R), remains pending in the House Public Education Committee and could still be voted out. ATPE has opposed that bill since it would lower the standards for entrance into an educator preparation program. Another bill of great interest to educators is
SB 1968
by Sen. Joan Huffman (R), a bill to prohibit school districts and some other public employers from offering their employees the payroll deduction option for paying their association dues.
ATPE opposes the bill, which has already passed the Senate
and been referred to the
House Committee on State Affairs
. An attempt was made today to suspend the House rules for notice of hearings in order for the committee to hold a public hearing and take testimony on this bill tomorrow. That motion, which required a two-thirds vote of the House, failed. While the House State Affairs Committee will not be holding a public hearing on the bill, that does not prevent the measure from being voted upon
without
testimony. Stay tuned to Teach the Vote for updates this week as the deadline approaches.
School Finance, Texas Legislature, Curriculum | Instruction, TEA | Commissioner | SBOE, Privatization | Vouchers
02/03/2023
The SBOE squeezed a four-day meeting into two, and most legislative activity was canceled this week due to a winter storm. Read more from ATPE Governmental Relations.
Texas Legislature, TEA | Commissioner | SBOE, Privatization | Vouchers, Deregulation | Charter Schools
02/03/2023
Texas Gov. Greg Abbott swore in six new members at the State Board of Education's February 2023 meeting.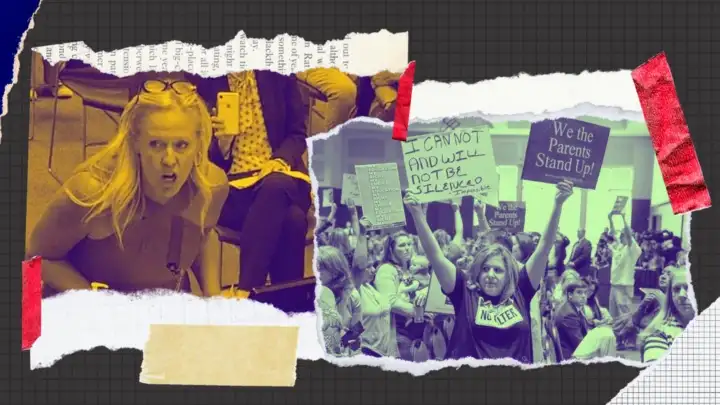 Privatization | Vouchers
02/01/2023
"The public good? Sounds like Marxism." Read more from guest writer Joel Nihlean.