SBEC discusses fees, GPA rule, certification requirements

Teach the Vote
Date Posted: 3/31/2015
The State Board for Educator Certification (SBEC) met Friday, March 27, in a meeting originally planned for March 6 but rescheduled due to a lack of quorum. Highlights from the meeting are below. Fee Restructure SBEC took initial steps toward adopting a new fee structure for educator preparation programs (EPPs) and certification services. Under the proposed fee structure, programs will face a hike in fees while fees for individuals applying for certification will remain the same or reduce slightly. The board will vote on final approval of the new fee structure at its next June 12 meeting. Petitions for Rule Changes The board considered and denied two citizen petitions relating to ROTC instructors and school librarian certification, respectively. One petitioner requested that the board remove ROTC instructor as an exception to the term "classroom teacher." While the board denied this petition, members did express interest in further exploring this issue, and TEA staff agreed to continue to review the matter. The second petitioner sought to remove the requirement that individuals have two years of teaching experience in order to receive the Standard School Librarian Certificate. TEA and stakeholder review as well as oral testimony from librarians convinced the board that there is no substitute for classroom teaching experience and no justification for changing the existing rule. Minimum GPA Requirement for EPP Candidates The meeting provided SBEC yet another opportunity to take action on raising the minimum GPA requirement for entrance into an educator preparation program (EPP). Previously, the board voted to maintain a minimum GPA requirement of 2.5 in SBEC rules despite legislation passed last session that raised the GPA requirement in state statute to a 2.75. The board cited some confusion about the bill's language as a reason for maintaining the lower standard. Communication provided by the authors of the bill, one a Democratic member of the House and one a Republican member of the Senate (now Lt. Gov. Dan Patrick), later confirmed their intent that the GPA be raised to a 2.75. This legislative intent and a sense that SBEC had not put enough consideration into the issue prompted the State Board of Education (SBOE) to veto the rule last year and send it back SBEC for further consideration. Despite multiple meetings and chances at readdressing the GPA requirement since that veto, SBEC has yet to act, and Friday was no exception. This time the board chose to relinquish its authority to the Legislature where several bills pertaining to the issue are moving through the process. ATPE was joined Friday by traditional EPPs in urging the board to take action on the issue. Our support for a more rigorous GPA requirement was based on studies that show we can better prepare Texas teachers and create a higher achieving student body by raising standards for entrance into the profession. Those opposing the raise were for-profit alternative certification programs, which have been cited by a national review as setting too low a bar on admission standards. Stay tuned to Teach the Vote for updates on related legislation moving through the 84th legislative session.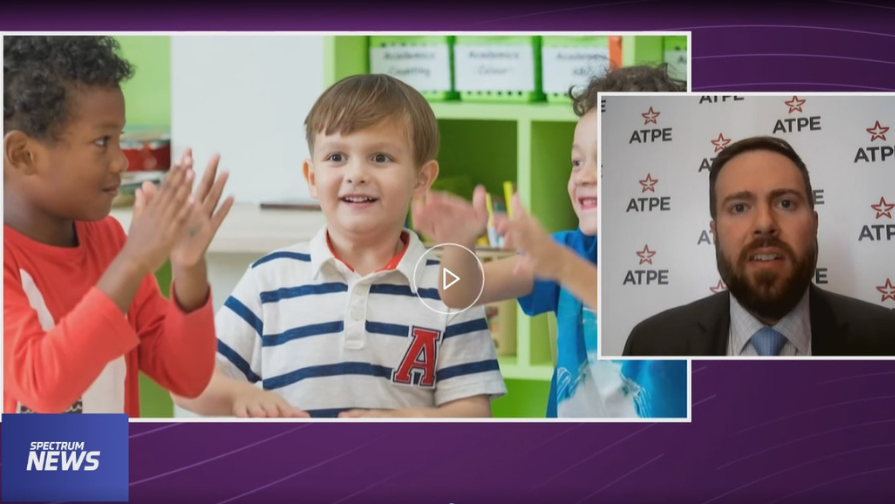 Texas Legislature, TEA | Commissioner | SBOE, Privatization | Vouchers, Deregulation | Charter Schools, Educator Compensation | Benefits
01/27/2023
Teacher pay and voucher bills are generating media attention, and Texas senators received their committee assignments this week.
Texas Legislature
01/23/2023
Texas Lt. Gov. Dan Patrick (R) announced Senate committee assignments Monday for the 2023 legislative session.
01/20/2023
Texas state leaders were inaugurated this week and previewed their priorities for the legislative session now underway. Read more from the ATPE lobby team.