Legislative Update: Senate approves graduation committees for students who fail tests, A-F campus ratings advance, multiple committees hear education bills

Teach the Vote
Date Posted: 3/17/2015 | Author: Jennifer Mitchell, CAE
The Texas Senate has passed its first major education bill of the 84th session. Today, the upper chamber approved Senate Bill (SB) 149 by Sen. Kel Seliger (R) relating to alternative methods for satisfying certain public high school graduation requirements. The bill allows for individual graduation committees to decide if certain students may be graduated from high schools even though they have not passed all their required STAAR exams. The graduation committees would operate in a manner similar to existing grade placement committees that determine if certain students in lower grades may be advanced to the next grade. Under SB 149, individual graduation committees would be permitted for 11th and 12th grade students who fail to pass an end-of-course exam after two attempts in no more than two subjects. Each committee would consist of the principal, teacher, school counselor, and parent and would consider factors related to the student's academic success, including grades in relevant coursework and the student's overall attendance rate. ATPE supported Seliger's bill, which now heads to the House for consideration. All senators voted for the bill except for Sens. Jane Nelson (R) and Kelly Hancock (R), who voted against it, and Sen. Jose Menendez (D), who was absent (excused) today. Read ATPE's press release about today's vote on SB 149 here.
---
The Senate Education Committee called an impromptu desk meeting earlier today to vote out pending bills. The committee approved a handful of bills that were heard last week, including Chairman Larry Taylor's (R)
SB 6
 relating to public school performance ratings. Part of a larger reform package supported by the Senate leadership, including Lt. Gov. Dan Patrick (R), SB 6 is a controversial bill that calls for assigning "A" through "F" letter grades to school campuses in lieu of existing accountability ratings. ATPE and many other education stakeholders
testified against the bill at its March 12 committee hearing
. Today's committee vote was split down party lines, with all Republicans supporting the bill and all Democratic members of the committee voting against the bill, except for Sen. Eddie Lucio, Jr. (D), who serves as vice-chair of the committee. Stay tuned to Teach the Vote for updates when the bill heads next to the Senate floor.
---
The House Public Education Committee is also meeting today to hear a variety of bills. Most of the measures are considered to be fairly non-controversial, with the exception of one bill dealing with special education students' ability to transfer schools.
---
In addition, the Senate Finance Committee met this morning to hear Sen. Kelly Hancock's (R)
SB 9
and
SJR 2
, dealing with the state's constitutional spending limit. The measures are intended to modify the method of calculating the state's spending limit each legislative session and the process for exceeding the cap. ATPE opposed the bills, which would lower the amount of money that legislators can appropriate for vital state services such as public education and make it harder for legislators to vote to exceed the constitutional spending cap. In a recent press release, Sen. Hancock emphasized the need for a spending cap to "keep appropriations from growing faster than the state's economy," but he said the current formula results in a spending cap that is "out of reach" and needs to be lowered. Lt. Gov. Patrick has also voiced support for the bills.
---
Finally, the House Committee on Business and Industry also heard a couple of bills earlier today that relate to public education. ATPE expressed support for
HB 532
by Rep. Ruth Jones McClendon (D) relating to the ability of a nonexempt employee to participate in certain academic, extracurricular, and developmental activities of the employee's child. The bill is designed to ensure access to unpaid time off for employees who wish to attend their children's school-related activities, such as participating in parent-teacher conferences or attending graduation ceremonies. ATPE also supported 
HB 786
by Rep. Amando Walle (D) relating to the right of a public employee to express breast milk in the workplace. The bill would ensure that schools and other public employers provide accommodations for employees who need to express breast milk and would prohibit a public employer from discriminating against an employee for expressing breast milk at work.
06/02/2023
The HB 100 voucher scheme dies at the end of regular session, plus a special session and the TEA takeover of Houston ISD begin.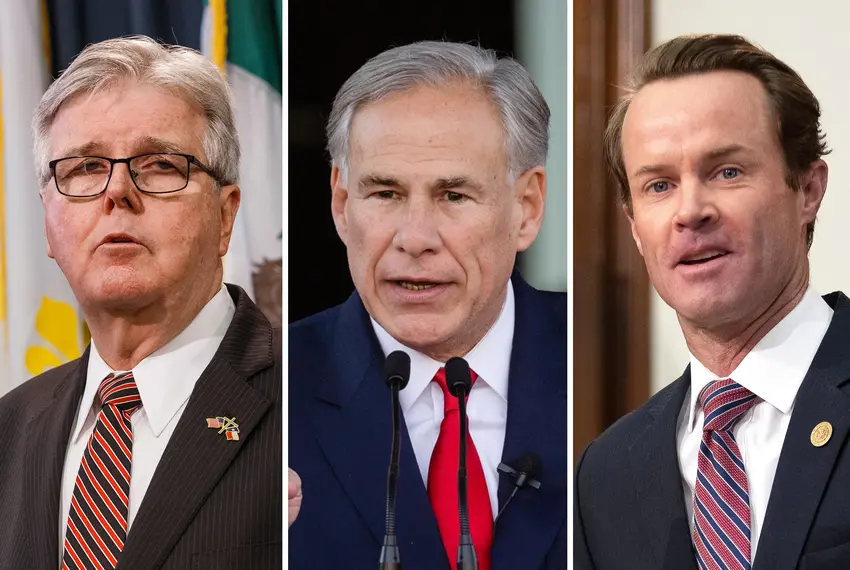 06/01/2023
Always happy to castigate the Texas House, Patrick breaks form to criticize the governor as misinformed and unsympathetic toward homeowners.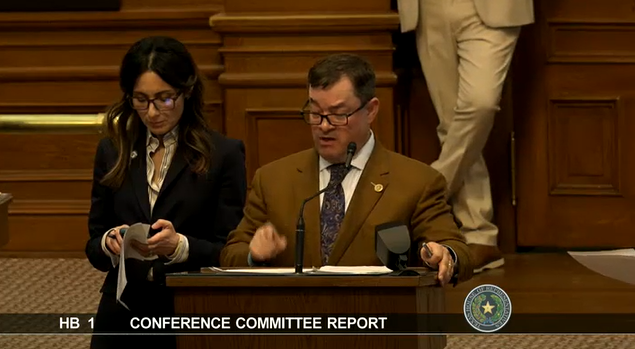 School Finance, Retirement | TRS | Social Security, Texas Legislature, Privatization | Vouchers, Educator Compensation | Benefits
05/30/2023
HB 100 was a casualty of a breakdown in communications between the House and Senate as the regular session drew to a close.