Legislative Update: Senate Education Committee looks at teacher quality issues, parent trigger law

Teach the Vote
Date Posted: 3/19/2015 | Author: Jennifer Mitchell, CAE
The Senate Education Committee is meeting today to hear several bills, including some high-profile bills relating to the education profession and a controversial parent trigger bill filed by the committee's chairman. Today, ATPE Lobbyist Kate Kuhlmann testified in support of Senate Bill (SB) 892 by Sen. Kel Seliger (R) relating to educator preparation programs and teacher certification examinations. This bill enhances the GPA requirements for admission into an educator preparation program by adding a new requirement that ed prep programs maintain a GPA average of at least 3.0 for all of their candidates combined in each incoming class. The class-wide average requirement would be an addition to existing law that already requires individual candidates entering an educator preparation program to maintain a minimum GPA. Currently, teacher candidates can take their certification examinations an unlimited number of times. Under this bill, teacher candidates would only have five opportunities to pass the examinations. The bill also adds new indicators to the state's accountability system for educator preparation programs. The committee's hearing on SB 892 was lively with several representatives of private and for-profit alternative certification programs (ACPs) testifying against higher standards for admission to the profession. They argued that more rigorous GPA requirements would exacerbate "severe teacher shortages" in Texas, which several senators and other witnesses questioned. Members of the committee also took issue with one ACP lobbyist's testimony that higher GPA requirements would disproportionately impact minority candidates. "You seem to be saying to me that non-white teachers aren't as smart as white teachers," Sen. Seliger complained to the witness. Stay tuned to Teach the Vote and follow up on Twitter for updates as SB 892 continues to be debated. Kuhlmann also testified on behalf of ATPE against Sen. Seliger's SB 893. His teacher pipeline legislation deals with teachers' appraisals, continuing education, and compensation. As filed, it calls for eliminating the minimum salary schedule for teachers and requiring the commissioner of education to adopt a teacher development framework to inform school districts' employment-related decisions about teachers. ATPE opposes the bill as filed but is hopeful that positive changes may be made to the legislation as it proceeds. The committee is also conducting a public hearing on SB 14 by Chairman Larry Taylor (R), which Taylor and Lt. Gov. Dan Patrick (R) have dubbed a "parent empowerment" bill and a priority for the 84th session. The bill enables parents of students in a school district to petition for the reconstitution, repurposing, alternative management, or closure of a campus that is low-performing. Texas already has a parent trigger law on the books, but Taylor's bill would speed up the timeline to allow remediation actions to occur after only two years of unacceptable ratings for a campus. While ATPE strongly supports parental involvement in public education, we believe the parent trigger legislation does more to open the door wider for private management of public schools than to empower parents at the community level. ATPE Lobbyist Monty Exter will be testifying against the bill later today. Earlier today, ATPE also registered positions in support of SB 159 by Sen. José Rodriguez (D) and SB 1200 by Chairman Larry Taylor (R) at today's hearing. SB 159 is intended to ease some restrictions in the state's rules for assigning certified teachers in dual-language programs. The bill allows school districts to employ certain teachers who are certified either in bilingual education or in English as a Second Language (ESL) for the component of the dual-language program that is taught in English. Taylor's SB 1200 calls for creating a committee that ultimately would recommend a new system for student assessment and public school accountability in Texas.
---
A couple of state education boards have announced upcoming meetings. First, the State Board for Educator Certification (SBEC) announced that it will meet Friday, March 27. That meeting was original slated to occur earlier this month but postponed due to weather-related travel difficulties. Among the items on SBEC's agenda is possibly revising its minimum GPA rule for educator preparation candidates. Also announced, the State Board of Education (SBOE) Ad Hoc Committee on the Long-Range Plan for Public Education will meet on Monday, March 30. The full SBOE will hold a work session that same day to discuss the schedule for review and revision of curriculum standards and new instructional materials.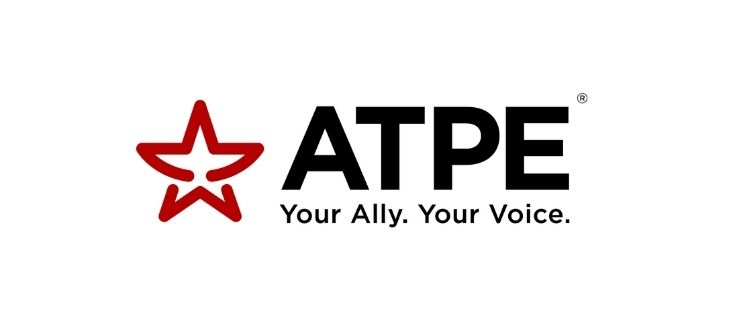 School Finance, Texas Legislature, Privatization | Vouchers, Educator Compensation | Benefits
05/28/2023
ATPE thanks legislators who stood strong with public education students and educators.
School Finance, Retirement | TRS | Social Security, Texas Legislature, Educator Rights, Curriculum | Instruction, Privatization | Vouchers, School Safety, Educator Compensation | Benefits
05/26/2023
Vouchers are still a threat and the attorney general faces impeachment in the final days of the 88th Legislature.
05/25/2023
The Teacher Retirement System (TRS) is seeking nominations for three vacant positions on its Retirees Advisory Committee (RAC).