Texas submits ESEA waiver renewal application

Teach the Vote
Date Posted: 6/03/2015
The Texas Education Agency (TEA) announced today that Texas has formally submitted the state's waiver renewal application. The application requests an extension of its waiver from certain accountability laws under the federal Elementary and Secondary Education Act (ESEA), more commonly known as the No Child Left Behind (NCLB) Act. As previously reported on Teach the Vote, the U.S. Department of Education sent a letter to Texas Commissioner of Education Michael Williams in January requesting additional information on the details of the state's waiver extension plan, specifically with regard to "final guidelines for teacher and principal evaluation and support systems consistent with all requirements." The Department of Education was critical of the state's progress toward a federally acceptable principal and teacher evaluation system. Texas is currently piloting its new evaluation system, T-TESS, in districts throughout the state; that system largely matches up with federal waiver guidelines and the timing of the development of the system was in conjunction with the state's decision to seek a waiver. Of primary concern to the Department of Education, it appeared, was the fact that Texas gave no indication it would require every district in Texas to implement the state-recommended evaluation system, which would be departure from current practice in Texas and would require a change in Texas law. In the waiver renewal application Texas does not change course, still allowing districts to develop a local evaluation system in lieu of the state-recommended system. (However, most districts use the state-developed plan and TEA admits in its application that "Due to the cost-effectiveness of using the state system, desire from districts for a better measure of teacher effectiveness, and historical precedent, TEA anticipates that most districts will want to use the newly approved teacher evaluation standards, observation instruments, Goal-Setting and Professional Development Plan self-assessments, student growth measures, and related tools and training.") With the announcement of the application submission, Commissioner Williams issued the following statement: "Our waiver renewal application stays within the parameters of existing state law, keeping central our state's best interests and the principle of local control. There is no time frame for a decision. However, I anticipate it will take some time for the U.S. Department of Education to review our state's renewal application, as well as the applications of many other states seeking a waiver extension. As a result, there should be no immediate impact to our school districts and charters heading into the next school year. In the coming months, Texas Education Agency staff will provide additional information to federal officials to answer any questions regarding our application." Visit TEA's website to read Texas's ESEA waiver renewal application or for more information on Texas's ESEA waiver. Teach the Vote also offers a resource page for information and developments on the state's new evaluation system.
Texas Legislature
01/23/2023
Texas Lt. Gov. Dan Patrick (R) announced Senate committee assignments Monday for the 2023 legislative session.
01/20/2023
Texas state leaders were inaugurated this week and previewed their priorities for the legislative session now underway. Read more from the ATPE lobby team.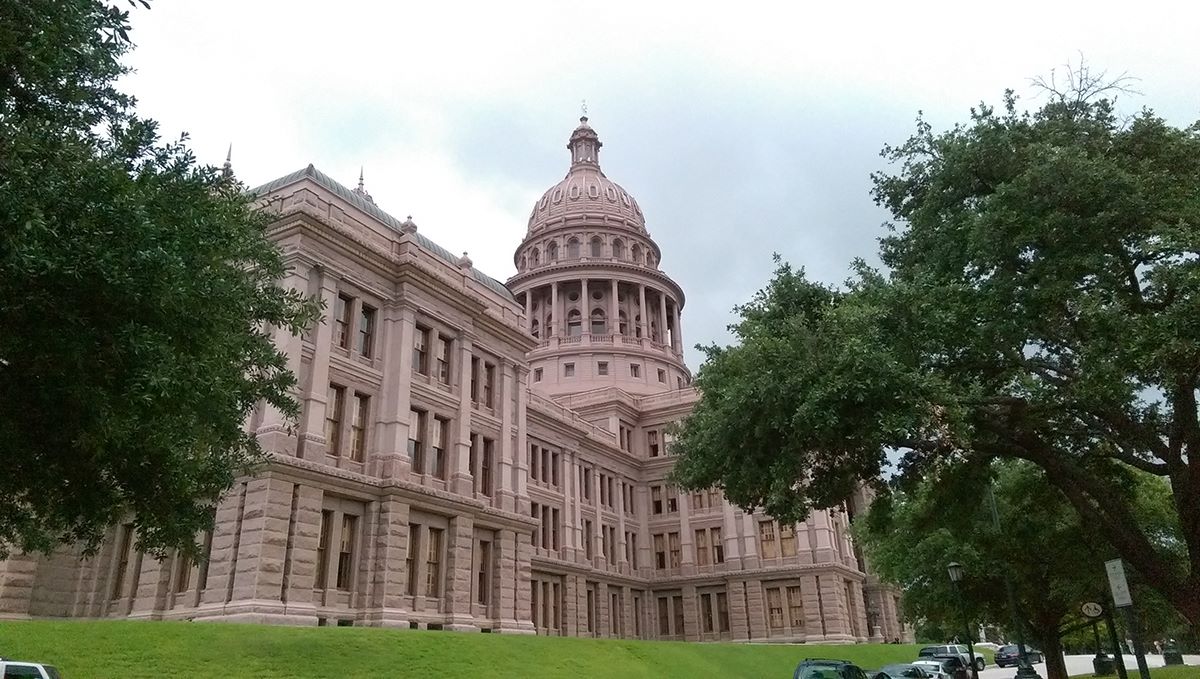 01/17/2023
Lt. Gov. Dan Patrick used the Jan. 17 event to announce he is "all in" with Gov. Greg Abbott on passing a voucher bill this session.