ATPE's Highlights of the 84th Legislature

Teach the Vote
Date Posted: 6/05/2015 | Author: Jennifer Mitchell, CAE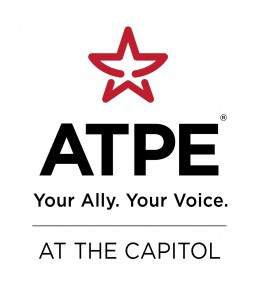 With the help of our members and public school supporters who actively monitored developments at the capitol and communicated frequently with their legislators, ATPE worked to enact positive changes for public education this session. From increased funding to reduced testing, we successfully fought for the rights of educators, students, and parents and succeeded – even in the face of unprecedented attacks on public education. We entered the legislative session with new state leadership, facing a whole new set of rules and the challenge of an education reform agenda being pushed by well-funded adversaries. We stood strong against those who wanted to send millions of state dollars to unregulated private schools, allow corporate interests to take over public schools, and punish educators by taking away their salary protections, rights, and benefits. We defeated the vast majority of the proposals pursued so aggressively by business groups such as Texans for Education Reform, Lt. Gov. Dan Patrick, and his anti-public education "advisors." At the same time we were defending against numerous attempts to penalize and thwart our Texas public schools, we also pursued meaningful, positive changes in state laws to help students grow, schools succeed, and education employees thrive. Here are highlights of our successes during the 84th regular legislative session of 2015; click the links below to learn more:
---
ATPE secured $1.5 billion in new funds for public education in the state budget, along with $768 million for retired educators' healthcare.
An influx of new money for public education is a welcome addition for our schools after struggling to recover from the devastating budget cuts of 2011. Even though lawmakers prioritized tax cuts over appropriations for state services, the additional $1.5 billion in the state budget for public education under
House Bill 1
 by Rep. John Otto is a victory. Plus, the budget includes necessary funding for enrollment growth, which has not always been guaranteed in past sessions. Importantly, the legislature also appropriated $768 million that was desperately needed for the retired educators' healthcare program. The money in
House Bill 2
 by Rep. John Otto will keep TRS-Care solvent for the next two years while we work toward longer-term improvements. We're disappointed that lawmakers did not have the stomach for finding a school finance solution this session and chose to wait out the courts in the ongoing school finance lawsuits. Rep. Jimmie Don Aycock filed 
House Bill 1759
 to try to fix the outdated allotments and improve equity in the unconstitutional funding system, but he ended up withdrawing the bill after the Senate expressed little interest in coming to the table for meaningful discussions.
ATPE helped legislators create a path to graduation for qualified high school students who struggle to pass some standardized tests.
With the enactment of
Senate Bill 149
by Sen. Kel Seliger, high school seniors will no longer be barred from graduating simply because of their inability to pass a STAAR test. Now, individual graduation committees can look at a student's total academic record and consider a host of other criteria beyond standardized test scores to determine if the student is ready to graduate. This ATPE-backed bill was fast-tracked and quickly signed by the governor in order to provide relief to high school seniors in the current 2014-15 school year.
ATPE lobbied for bills that will further reduce the emphasis on high-stakes testing by eliminating the STAAR writing exam and reducing the time spent on testing.
ATPE strongly supported and the legislature adopted multiple bills to lessen the role and burden of high-stakes testing in Texas.
House Bill 743
 by Rep. Dan Huberty will reduce the time spent on state-mandating testing in grades three through eight. It calls for the Texas Education Agency to conduct a comprehensive study of the state tests and the curriculum standards that are included on the tests. HB 743 requires state contracts with test vendors to be audited and tests to be designed in such a way that they take less time for students to complete.
House Bill 1164
 by Rep. Gary VanDeaver sets up a pilot program under which school districts may use locally-approved methods to assess their students' writing skills in lieu of the state's 26-line STAAR writing tests.
Senate Bill 313
 by Sen. Kel Seliger requires the State Board of Education to review and narrow the content and scope of the foundation curriculum standards (the TEKS) that form the basis of STAAR tests. Under SB 313, the state will also create a new detailed performance report for individual students providing information on each curriculum standard affiliated with a state-mandated test.
***UPDATE: Gov. Greg Abbott vetoed SB 313 on June 19. Read more about the veto here.***
The legislature also approved significant changes to the state's accountability system under
House Bill 2804
 by
Rep. Jimmie Don Aycock, which will lessen the extent to which school ratings are determined by students' STAAR test results. Although ATPE opposed the bill because of its requirement for assigning "A through F" accountability grades to school campuses, we worked to ensure that the new system will be linked to meaningful criteria and also to delay implementation of the "A-F" ratings for several years to allow time for a blue-ribbon committee to study the impending changes.
ATPE prevented efforts to divert public school funding to private school vouchers and home schools, as well as privatization efforts pushed by corporations.
The education community worked together to defeat the strongest push yet for private school vouchers. Lt. Gov. Patrick made passing
Senate Bill 4
 by Sen. Larry Taylor a top priority, but ATPE helped
defeat
the bill and
countless other privatization measures
. SB 4 would have created a back-door voucher, using state funds to give tax credits to business in exchange for their funding private school scholarships. The bill
narrowly passed the Senate
but did not even get a hearing in the House. Lawmakers filed numerous other bills calling for virtual vouchers, education savings accounts, taxpayer savings grants, and more – all designed to enrich private individuals and entities at taxpayers' expense while diverting money away from the public schools that educate
all
students. Spearheaded by the wealthy business group Texans for Education Reform (TER), there was also a massive effort to create new ways for public schools to be placed under the management of private charter operators. From expanding so-called "parent trigger" or "empowerment" actions, to making it easier to convert school districts to home rule charters known as "local control school districts," to placing low-performing schools under a single statewide school district (called an "Opportunity School District" or "School Turnaround District"), ATPE fought back against these catchy-named efforts. We educated legislators about the ineffectiveness of deregulation and alternative management plans in turning around struggling schools. We urged them not to allow any new initiatives that would remove the authority of locally elected school boards, eliminate transparency and accountability to parents, and exempt schools from quality control measures in state law, such as class-size limits. We're proud that
all
of these TER-backed proposals were
defeated
. The
only
deregulation plan that made it through the legislature this session was one backed by Raise Your Hand Texas to allow for the creation of locally-approved "innovation zones" in school districts. It was added as an amendment to
House Bill 1842
,
 a bill by Rep. Jimmie Don Aycock that deals with a five-year timeline for accountability sanctions and interventions in low-performing schools. ATPE opposed the "innovation zones" bill, but we're pleased with language in HB 1842 that replaces reconstitution with other school turnaround methods for schools in their second year of low performance and repeals disruptive laws that have required teachers and principals in some low-performing schools to be arbitrarily fired.
ATPE blocked attempts to eliminate the state minimum salary schedule for teachers.
Legislators filed two harmful bills, again
backed by Texans for Education Reform (TER)
and the Senate leadership, to try to repeal the state minimum salary schedule for teachers and replace it with performance-based compensation linked to student test scores and related factors.
Senate Bill 893
 by Sen. Kel Seliger and 
House Bill 2543
 by Rep. Marsha Farney would have opened the door for many teachers to see reductions in their pay, while diminishing local control and forcing districts to use rigid, state-mandated criteria when making decisions about teacher appraisals, compensation, and personnel actions. Thanks to the many members who called and emailed their legislators to warn them about the consequences of these damaging bills, SB 893 and HB 2543 both
failed
.
ATPE protected students by improving suicide prevention training for school employees and supporting numerous health and safety initiatives in schools.
ATPE helped one of our longtime members, Coach Kevin Childers of Fairfield ISD, fulfill his mission of getting legislation passed to improve suicide prevention training for Texas school employees. Childers tragically lost his teenage son to suicide in 2013 and has been working to help other educators learn to recognize and respond to the warning signs for suicide among students. With the passage of Rep. Byron Cook's 
House Bill 2186
, known as the "Jason Flatt Act, in memory of Jonathan Childers," newly hired school employees will receive life-saving training during their school district orientations and suicide prevention training programs will also be made available for all educators as part of their continuing professional education. ATPE also supported several other bills to protect the health and safety of students, staff, and even school visitors. For example, the legislature passed
Senate Bill 66
 by Sen. Chuy Hinojosa to help school districts develop and implement policies on the use of epi-pens at school to treat anaphylaxis and
Senate Bill 968
 by Sen. Royce West to help students learn about the dangers of prescription drug misuse.
ATPE defended educators' rights to join professional associations, participate in political activities, and use payroll deduction to pay their association dues.
With help from allies in the Texas House, we
stopped
Senate Bill 1968
 by Sen. Joan Huffman dead in its tracks. This politically motivated bill would have prevented educators and certain other public employees from taking advantage of payroll deduction options for paying dues to their professional associations. SB 1968 offered no benefit to school districts or taxpayers and was simply designed to discourage educators from joining trade associations and silence their voices in the political arena. On a related note, Rep. Alma Allen filed
House Bill 4047
 at ATPE's request to ensure that charter school teachers have the same rights as teachers in traditional public schools to join or choose not to join a professional association or union and also to protect their right to participate in political activities. The bill died on the House's crowded calendar due to strict session deadlines, but we appreciate Rep. Allen's willingness to sponsor the bill.
ATPE helped lawmakers boost funding and enhance the quality of early childhood education programs.
After Governor Greg Abbott declared early childhood education a top priority and an "emergency issue" for the 84th Legislature, we successfully lobbied for passage of a comprehensive pre-Kindergarten bill. Rep. Dan Huberty's
House Bill 4
, which Gov. Abbott has already signed into law, will provide school districts with quality pre-K programs access to $130 million in grants. The bill is a victory for all the early childhood education advocates who in recent years have faced legislative budget cuts and even vetoed bills that kept our state from advancing pre-K instruction. Also enacted now are ATPE-supported initiatives such as
Senate Bill 925
and
Senate Bill 934
by Sen. Lois Kolkhorst to create training academies for teachers of students in early grades, with stipends paid to participating teachers. We appreciate the 84
th
legislature's recognition of the importance of early childhood education and the need to prioritize resources for pre-K and similar programs.
ATPE advocated for improvements to educator preparation and certification laws and preserving educators' right to govern their profession.
ATPE worked with Rep. Giovanni Capriglione to craft language for a bill and help him pass
House Bill 1300
. The bill will require educator certification candidates who are exempted from the state's minimum GPA requirement to pass a content exam before being admitted to an educator preparation program (EPP). We were unable to convince lawmakers to raise the minimum GPA requirement for individual admission to an EPP above 2.5, but the legislature did add a new requirement that each cohort of candidates entering an EPP must collectively meet a class-wide minimum GPA of 3.0, with no exceptions allowed. The legislature also passed new accountability standards for EPPs, which will factor in a survey of new teachers to measure their satisfaction with the training they received, and a process for filing complaints against an EPP. All of those changes included in
House Bill 2205
 by Rep. Myra Crownover will help the State Board for Educator Certification (SBEC) hold EPPs accountable for how well they prepare new teachers to face the rigors of the classroom. Speaking of SBEC, sunset bills to do away with the state board and transfer its authority to the commissioner of education did not get considered this session.
Senate Bill 214
 by Sen. Donna Campbell and
House Bill 1763
 by Rep. Harold Dutton were filed but never heard by committees. With the Sunset Advisory Commission's pre-session recommendation that SBEC be eliminated, ATPE was expecting a tough battle to preserve the education board that never occurred. We also requested a bill that was filed by Rep. Joe Farias,
House Bill 4041
, to create a new, independent certification board made up of educators chosen by the members of their profession; that bill similarly did not get heard, but we are grateful to Rep. Farias for filing it on our behalf.  
---
ATPE appreciates the support of members and friends who helped us declare victory on so many important education issues this session!
Want to learn more about these and other education bills that were filed in the 84th Legislature? Check out our recent "Legislative Update" posts here on the
TeachtheVote.org
 blog to read additional details.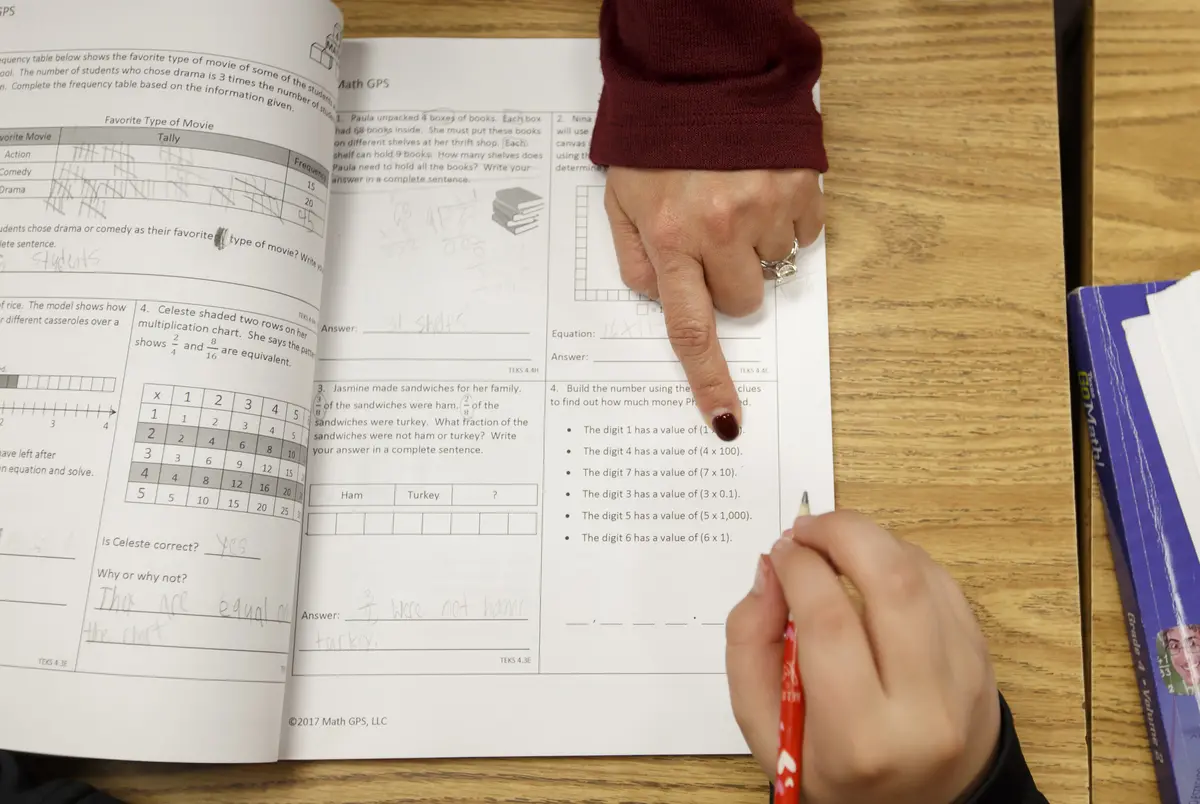 Texas Legislature, Educator Compensation | Benefits
01/30/2023
The pandemic, inflation and burnout have pummeled teachers in the last few years. Lawmakers from both parties agree they should get a pay bump — but it won't happen without negotiation.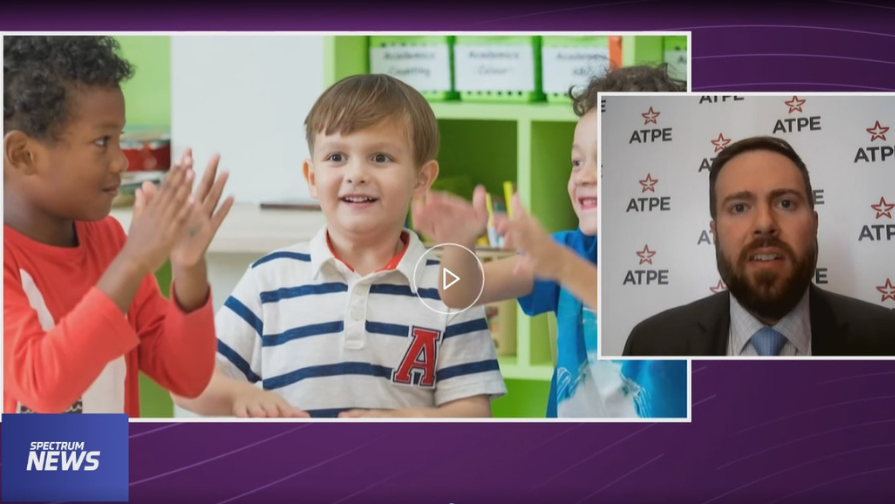 Texas Legislature, TEA | Commissioner | SBOE, Privatization | Vouchers, Deregulation | Charter Schools, Educator Compensation | Benefits
01/27/2023
Teacher pay and voucher bills are generating media attention, and Texas senators received their committee assignments this week.
Texas Legislature
01/23/2023
Texas Lt. Gov. Dan Patrick (R) announced Senate committee assignments Monday for the 2023 legislative session.