Congress begins ESEA conference work

Teach the Vote
Date Posted: 7/30/2015
Education leaders in the U.S. Congress met yesterday to begin the process of brokering a compromise bill to reauthorize the Elementary and Secondary Education Act (ESEA), or No Child Left Behind (NCLB) Act. The bipartisan group of four lawmakers leading the conference committee process met to lay the groundwork for negotiations that are expected to continue over the coming months. The familiar cast of characters are Senate Committee on Health, Education, Labor, and Pensions Chairman Lamar Alexander (R-TN) and Ranking Member Patty Murray (D-WA), as well as House Committee on Education and the Workforce Chairman John Kline (R-MN) and Ranking Member Robert Scott (D-VA). House Chairman John Kline was chosen to chair the conference committee and the two chambers will now proceed with appointing conferees. The leaders and appointed conferees will face a big lift: negotiating a compromise bill that satisfies both chambers and the president. The U.S. House passed its version of a bill to reauthorize ESEA, H.R. 5 – The Student Success Act of 2015, on June 8, and the U.S. Senate quickly followed, passing S. 1177 – The Every Child Achieves Act of 2015 on June 16. The four leaders each issued statements following the initial meeting:
Senate Chairman Lamar Alexander (R-TN): "Fifty million children and 3.5 million teachers deserve to get a result, and we should be able to achieve that this fall. While there are important differences, the consensus supporting the framework for the House and Senate bills is the same: Continue the law's important measurements of academic progress of students but restore to states, school districts, classroom teachers and parents the responsibility for deciding what to do about improving student achievement."
House Chairman John Kline (R-MN): "There is a lot of work to do in the coming months, and I am confident we will be able to craft a bicameral education bill that reduces the federal role, restores local control, and empowers parents and education leaders. Those are the kind of education reforms the American people expect and we must deliver. I look forward to continuing this important effort and putting in place new policies that will help every child in every school receive an excellent education."
Senate Ranking Member Patty Murray (D-WA): "I am proud of the bipartisan work we did in the Senate to reach this point, and I am hopeful that we can build on this bipartisan foundation to take the final steps to get this bill to the president's desk. As we head toward conference, I look forward to continuing to improve the final bill to make sure all students have access to a good education, regardless of where they live, how they learn, or how much money their parents make."
House Ranking Member Robert Scott (D-VA): "The right to educational opportunity knows no state boundaries, and federal law must protect this right for all students regardless of race, income, disability, or language status. I am confident that working together, we will produce a comprehensive reauthorization that fulfills the ESEA's original civil rights legacy. I stand committed to producing a bipartisan bill that eliminates resource inequities and effectively addresses achievement gaps."
Expect negotiations ahead to largely center around accountability. Democrats want accountability to be strengthened under both bills, particularly with regard to educating student subgroups. Meanwhile, Republicans want to reduce mandates and see the federal government play a lesser role, instead giving more flexibility to states and local school districts. Many contentions over the bill remain between the two chambers and between Congress and President Obama; stay tuned!
06/02/2023
The HB 100 voucher scheme dies at the end of regular session, plus a special session and the TEA takeover of Houston ISD begin.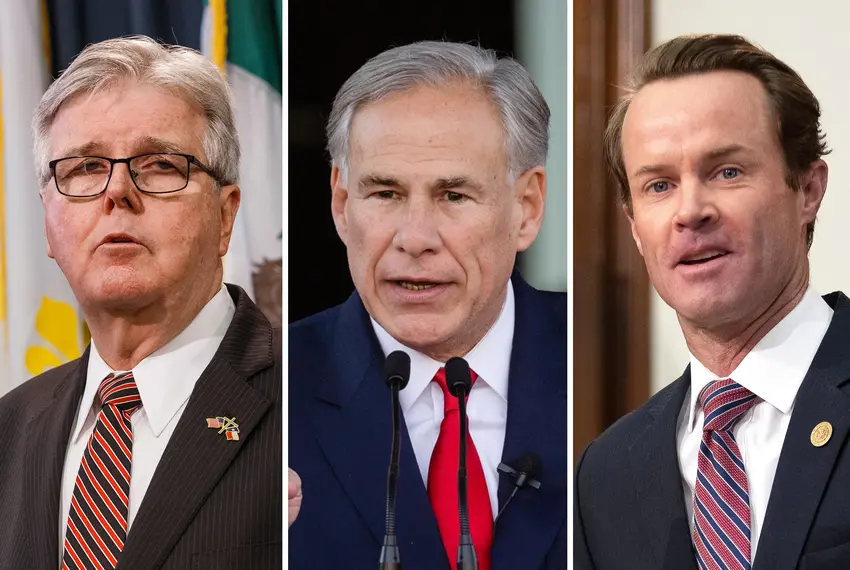 06/01/2023
Always happy to castigate the Texas House, Patrick breaks form to criticize the governor as misinformed and unsympathetic toward homeowners.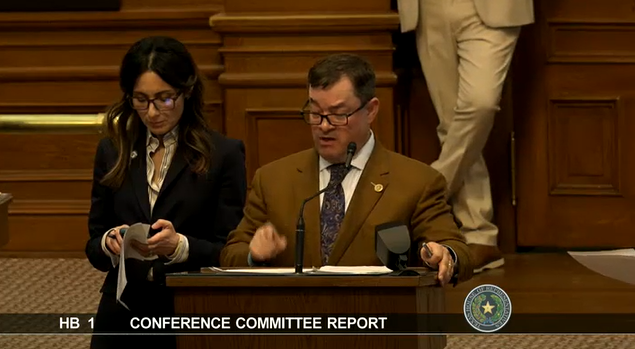 School Finance, Retirement | TRS | Social Security, Texas Legislature, Privatization | Vouchers, Educator Compensation | Benefits
05/30/2023
HB 100 was a casualty of a breakdown in communications between the House and Senate as the regular session drew to a close.