Shuffling the legislative deck: An update on special elections in Texas

Teach the Vote
Date Posted: 1/08/2015 | Author: Jennifer Mitchell, CAE
With the start of the legislative session merely days away, many Texans still don't know who will represent them in the 84th Legislature. A special election was held Jan. 6 to fill vacancies in three legislative districts - Senate District 26, House District 17, and House District 123. However, since no candidate earned enough votes to win outright, all three of those races are headed to an eventual runoff on a date yet to be determined by Gov. Rick Perry. Meanwhile, yet another special election is slated for next Tuesday, Jan. 13, for a vacancy in House District 13. A shuffling of legislators seeking other opportunities following the November 2014 general election has necessitated the sudden string of special elections. In HD 17, Rep. Tim Kleinschmidt (R-Lexington) is stepping down in order to become general counsel at the Texas Department of Agriculture, a post appointed by the new commissioner of agriculture, Sid Miller, who was elected in November. There were five candidates on the HD 17 ballot Tuesday, but Republicans John Cyrier and Brent Golemon earned a spot in the runoff, garnering 46 and 25 percent of the votes, respectively. Cyrier has already received a number of notable endorsements, including one from the pro-public education group Texas Parent PAC. The HD 123 vacancy is the result of Rep. Mike Villarreal's (D-San Antonio) recent decision to resign and run for mayor of San Antonio later this year. Six candidates filed to run in Tuesday's HD 123 special election; the two advancing to the runoff include Democrat Diego Bernal, who almost avoided a runoff with 47 percent of Tuesday's vote. Bernal has also been endorsed by Texas Parent PAC. The second-place finisher was Republican Nunzio Previtera, who received 21 percent of the vote. After running unsuccessfully for lieutenant governor in 2014, Sen. Leticia Van de Putte (D-San Antonio) has also decided to throw her hat in the race for mayor of San Antonio, creating a vacancy in SD 26 with her resignation from the Senate. There were five candidates on Tuesday's SD 26 ballot, and not surprisingly, the top vote-getters were two sitting state representatives, who are also Democrats. Rep. Trey Martinez Fischer, who currently represents HD 116, earned 43 percent of the vote, while Rep. Jose Mendendez of HD 124 received a quarter of the votes. Ultimately, the governor will be forced to call yet another special election to fill a vacancy left in the Texas House by either Martinez Fischer or Menendez, depending on the outcome of the HD 123 runoff, which is likely to take place in February. Next week's special election in HD 13 will determine a successor for former Rep. Lois Kolkhorst (R-Brenham). Kolkhorst won a special election in December to become a state senator, succeeding former senator Glenn Hegar. Hegar resigned his SD 18 seat after being elected Texas comptroller in November. There are four candidates vying for the HD 13 seat next Tuesday: Becky Berger, Carolyn Cerny Bilski, Leighton Schubert, and Cecil Webster, Sr. Bilski, currently serving as a county judge, has received the endorsement of Texas Parent PAC. View profiles of the candidates on Teach the Vote, and stay tuned to our blog for announcements about runoff and future election dates.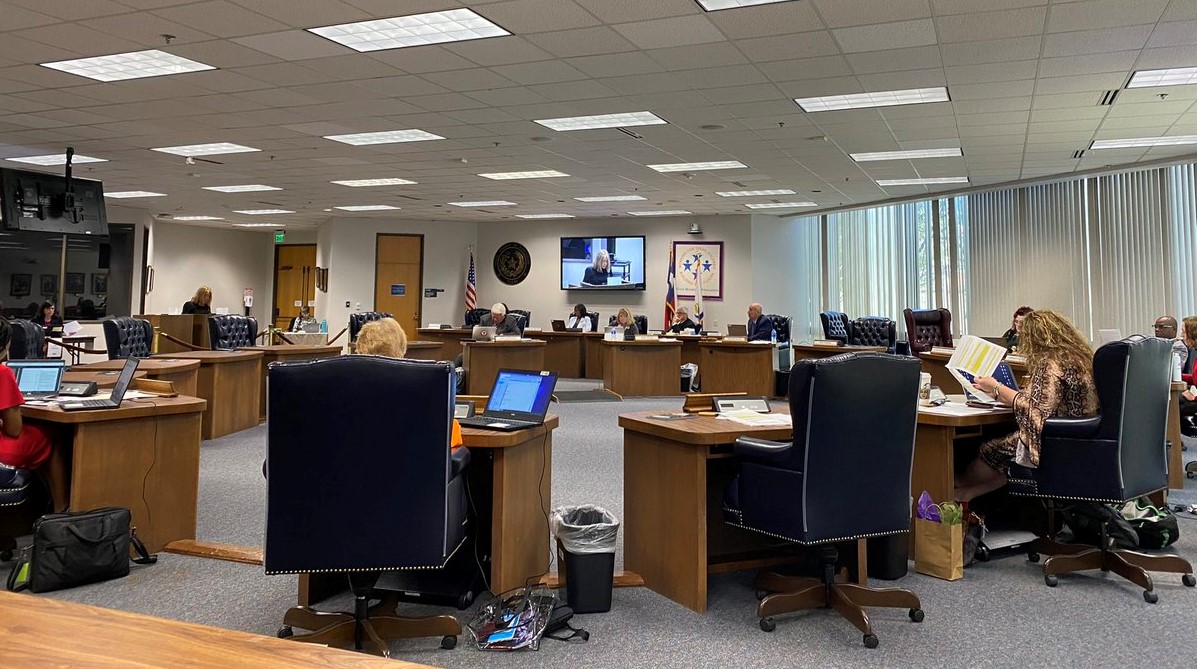 Texas Legislature, Curriculum | Instruction, TEA | Commissioner | SBOE
09/26/2022
The State Board of Education voted Monday, Sept. 26, 2022, to advance a pared down revision of the curriculum standards to comply with new legislative requirements.
Educator Preparation | Certification, Retirement | TRS | Social Security, Texas Legislature, Congress | Federal, Elections, Curriculum | Instruction
09/23/2022
The ATPE Governmental Relations team recaps the past week's education news, legislative and election updates, and regulatory developments.
Educator Preparation | Certification, Texas Legislature, Curriculum | Instruction, Educator Compensation | Benefits
09/22/2022
ATPE shared educator preparation recommendations during invited testimony before the House Committees on Public Education and Higher Education, Sept. 20, 2022.