U.S. House education committee passes ESEA reauthorization bill

Teach the Vote
Date Posted: 2/13/2015
As we reported last week, Congressman John Kline (R-MN), chairman of the U.S. House Committee on Education and the Workforce, filed his version of legislation to reauthorize the Elementary and Secondary Education Act (ESEA), commonly referred to as no Child Left Behind (NCLB). The bill, H.R. 5–The Student Success Act, is similar to a bill he filed last Congress, which passed the House education committee and House floor but stalled in the Senate. Chairman Kline's education committee met to mark up his recently filed piece of legislation on Wednesday. The bill passed the committee on a partisan vote, with all Republicans voting in favor and all Democrats opposing the measure. Several amendments were adopted during the markup and many more were defeated. One failed amendment came from Democrats who offered their own version of a reauthorization bill; the amendment was voted down on another party-line vote, this time with all Republicans opposing. Below is a look at The Student Success Act by issue following revisions made during this week's committee markup. Accountability Similar to Senator Alexander's draft legislation, Kline's bill would scrap adequate yearly progress (AYP) and allow states to develop their own systems of accountability based on parameters outlined in the bill. Approval of states' plans would be subject to those parameters as well as to a peer review process developed by the secretary of education. Under Kline's bill, the peer review teams would be appointed by the secretary and would be made up of at least 65 percent practitioners and 10 percent representatives of private sector employers. In addition, states' plans would have to support effective parental involvement practices at the local level. Kline's legislation also requires that states and school districts continue to prepare and disseminate annual report cards. The report cards would be required to include certain information, like graduation rates and disaggregated data of student performance on state assessments. An amendment adopted during the committee markup added data on military dependent students to the list of disaggregated data that states and districts are required to collect. Another accountability system amendment passed during the markup allows states to delay the inclusion of English language learners' assessment scores during students' first few years in US schools. Testing Kline's bill would keep the current NCLB-designed testing schedule, which requires that students be tested in reading and math every year in grades 3-8 and once in high school and that they be tested in science once in grades 3-5, 6-9, and 10-12. States would still be required to disaggregate data based on certain student populations. One amendment offered during the committee markup would have supported the study of states' assessments through a grant program aimed at eliminating redundant or unnecessary tests. The amendment was ultimately withdrawn. Republicans expressed opposition throughout the hearing to measures that would grow government or cost money. This also meant the defeat of amendments dealing with early childhood education, dropout prevention, STEM programs, and technology, among other issues. Curriculum Standards Under the House committee's proposal, states would be required to adopt their own curriculum standards in math, reading/language arts, and science, as well as any additional subjects a state may choose. Each state would also be required to adopt English language proficiency standards and have the option to develop alternate academic achievement standards for students with severe cognitive disabilities. As we predicted in a previous Teach the Vote blog post, Common Core is specifically addressed in Kline's legislation; the bill would prohibit the secretary of education from requiring that states adopt any particular set of standards, including Common Core. School Choice and Privatization As is also the case in Senator Alexander's draft bill, the primary provision in Kline's bill aimed at school choice is the portability of Title I funding for low-income students. The bill would allow Title I funding to follow eligible students from one public school to another public school. Kline's bill does not include provisions related to voucher programs, but an amendment was offered during markup that would have expanded the Title I portability provision to include students attending private schools. The amendment was ultimately withdrawn during committee due to lack of support, but we can expect to see similar amendments offered when the bill is debated by the full House. One additional amendment offered during the committee markup would have increased accountability and transparency for charter schools, but the amendment was defeated. Educator Evaluations The bill would allow states to develop their own educator evaluation systems, if they chose, and would not require that student outcomes be included in an educator's evaluation. While Kline has been a proponent of tying teacher evaluations to students' performance on state tests (such language was included in Kline's bill last Congress), he ditched the provision in the current bill in order to seek broader support from those who oppose the evaluation mandate. A few amendments aimed at teacher quality were proposed during the markup but were defeated. The Kline bill gets rid of the "highly qualified teacher" requirements in current law and consolidates several teacher quality programs that exist in current law. Other Issues Kline's legislation would consolidate several major programs aimed at educating certain populations of students, such as English language learners and migrant students, into the larger Title I program for low-income students, and states would receive block grant funding with far fewer strings attached to how the money is spent. Ultimately, only four amendments were added to the bill during committee markup. All were authored by Republicans. In addition to the two adopted amendments mentioned above (pertaining to the disaggregated data of military dependent students and accountability requirements for English language learners), the committee passed an amendment to address student and teacher privacy and an amendment to require an annual report on the reduced federal role in education and cost savings resulting from H.R. 5. The House has scheduled the bill for debate and a floor vote on February 24th. We will provide an update on Teach the Vote following any floor action, and you can follow the debate live here.
06/02/2023
The HB 100 voucher scheme dies at the end of regular session, plus a special session and the TEA takeover of Houston ISD begin.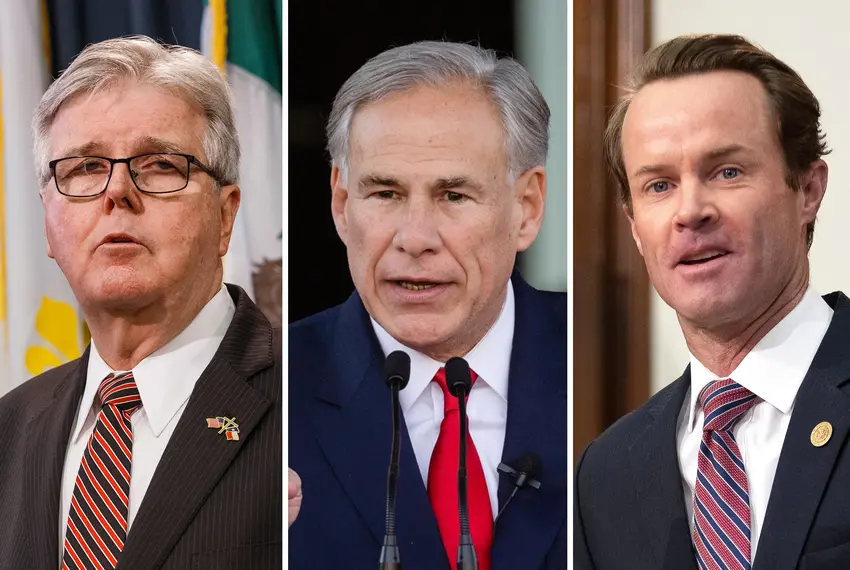 06/01/2023
Always happy to castigate the Texas House, Patrick breaks form to criticize the governor as misinformed and unsympathetic toward homeowners.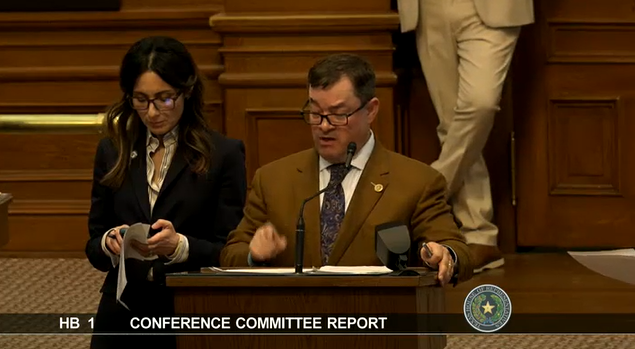 School Finance, Retirement | TRS | Social Security, Texas Legislature, Privatization | Vouchers, Educator Compensation | Benefits
05/30/2023
HB 100 was a casualty of a breakdown in communications between the House and Senate as the regular session drew to a close.