Legislative Update: Budget news, House passes grad committees bill, Senate committee hears "Tim Tebow" bill, and more

Teach the Vote
Date Posted: 4/24/2015 | Author: Jennifer Mitchell, CAE
Conference committees have been named for House Bill (HB) 1, the state's budget bill. On the House side, the bill's author and Appropriations Committee Chairman John Otto (R) will be joined by Reps. Sylvester Turner (D), Trent Ashby (R), Larry Gonzales (R), and Sarah Davis (R). Senate conferees include Senate Finance Committee Chairwoman Jane Nelson (R) and Sens. Joan Huffman (R), Lois Kolkhorst (R), Juan "Chuy" Hinojosa (D), and Charles Schwertner (R). The conference committee's task is to work out differences between the two chambers on how to fund the state's obligations for the next two years. There is a significant difference in how the two budget proposals approach public education and tax relief, or as ATPE Lobbyist Monty Exter described it this week to Austin's KVUE News, "a huge divide."
---
The Texas House of Representatives gave its final approval to
Senate Bill (SB) 149
, an ATPE-supported bill that enables high school seniors who've failed certain STAAR tests to maintain a pathway to graduation with the appointment of individual graduation committees. The House amended and then voted yesterday to approve the grad committees bill on third reading by a vote of 125-9. Those voting against SB 149 in the House yesterday were Reps. Greg Bonnen (R); Cindy Burkett (R); Tony Dale (R); Jodie Laubenberg (R); Debbie Riddle (R); Mike Schofield (R); Matt Shaheen (R); Tony Tinderholt (R); and Scott Turner (R). However, the official
House Journal
recording the day's proceedings reflects that a number of representatives asked for their votes to be changed, as follows: Reps. Angie Chen Button (R), Doug Miller (R), and Dennis Paul (R) all stated that they intended to vote
against
SB 149 but were shown as voting for the bill; while Rep. Tony Tinderholt (R) stated that while he was shown as voting against the bill, he actually intended to vote
for
SB 149. Additionally, Reps. Geanie Morrison (R) and Elliott Naishtat (D) both were absent from the floor at the time of the vote, but noted afterward that they would have voted
for
SB 149; Rep. Bill Zedler (R), also absent at the time of the vote, stated that he would have voted
against
SB 149. Obviously, none of those changes would have impacted the final outcome of the vote. We
reported Tuesday on the House's vote earlier this week to approve SB 149 on second reading after adding several amendments
. SB 149 now is back on the Senate's floor calendar, giving senators an opportunity to decide whether to accept the House's amendments or appoint a conference committee to settle differences between the two versions of the bill. (Senators previously passed their own version of SB 149 by a vote of
28-2
.)
---
The Texas
Senate Education Committee
met today to hear several pieces of legislation, including yet another private school voucher bill and a measure to allow home-schooled students to participate in UIL activities.
SB 1178
by Sen. Don Huffines (R) as filed would set up a private school voucher program using "education savings accounts." State funds would be placed into the savings accounts for families to access and use for private school or home school expenses. The committee is considering a substitute version of the bill calling for a study of the potential use of education savings accounts. Another bill heard today was
SB 2046
 by Sen. Van Taylor (R), being advertised as a measure to provide "equal opportunity" for home-schooled students to participate in UIL. Supporters of SB 2046 have referred to the legislation as the "Tim Tebow bill," named after the NFL quarterback who was home-schooled prior to becoming a Heisman Trophy winner at the University of Florida. Taylor's bill requires school districts to enable local home-schooled students to participate in UIL activities at the public school. SB 2046 requires parents of the home-schooled students to attest that their children have met certain academic eligibility requirements. The bill has the support of the Texas Home School Coalition, but some home-school proponents actually testified against the bill this morning, saying they did not want home-schooled students to be forced to take standardized tests as a condition of participating in UIL activities and did not want the state government regulating their educational environment. ATPE opposed the bill based on long-standing positions in our member-written Legislative Program that oppose the selective participation of home-schooled students in public school activities, especially when they are not held to the same academic standards as their public school student peers. Taylor's bill does
not
require home-schooled students to take and pass STAAR tests. SB 2046 was left pending. As
ATPE Lobbyist Kate Kuhlmann told Austin's KXAN News this evening
, the bill would not provide "an equal playing field" for home-schooled and public school students. The Senate Education Committee took action on some pending bills both today and yesterday during an impromptu "desk" meeting. The bills approved by the committee include
SB 894
 by Chairman Larry Taylor, which is a virtual voucher bill that ATPE opposes. The vote was 6-2. Also voted out favorably by the committee was a new version of
SB 669
, by Sen. Royce West (D), calling for the creation of an Opportunity School District for certain low-performing schools. Chairman Larry Taylor (R), who filed similar legislation to create an OSD, announced his intent to sign on to West's bill as a co-author. The committee approved CSSB 669 by a vote of 6-1. Sen. Jose Rodriguez (D) voted against the measure, while Sen. Sylvia Garcia (D) asked to be marked as "present not voting" because she had not yet had an opportunity to review the substitute language. Here is a list of other bills that got a nod of approval from the Senate Education Committee in votes that occurred yesterday or today:
SB 213 by Sen. Brian Birdwell (R), which is the UIL sunset bill.
SB 313 by Sen. Kel Seliger (R) calling for a review of the breadth and scope of the Texas Essential Knowledge and Skills.
SB 471 by Sen. Jose Rodríguez (D) pertaining to Texas Education Agency desk audits of school districts.
SB 496 by Sen. Kirk Watson (D) on providing additional funding for optional flexible school day programs.
SB 750 by Sen. Larry Taylor (R) relating to an allotment for schools buying windstorm and hail insurance.
SB 955 by Sen. Charles Schwertner (R) regarding permissible locations of charter schools created by universities.
SB 1222 by Sen. Paul Bettencourt (R) relating to commissioner's authority to issue subpoenas during an investigation of educator misconduct.
SB 1241 by Sen. Larry Taylor (R) on establishing innovation zones for certain low-performing schools.
SB 1309 by Sen. Jose Menéndez (D) dealing with certification requirements for JROTC instructors.
SB 1434 by Sen. Van Taylor (R) allowing time spent in certain off-campus activities to count for purposes of a district's Average Daily Attendance calculation.
SB 1483 by Sen. Sylvia Garcia (R) relating to community schools.
SB 1567 by Sen. Eddie Lucio (D) regarding applicability to certain laws regarding local governments to charter schools.
SB 1569 also by Sen. Lucio relating to charter school immunity provisions.
SB 1867 by Sen. Judith Zaffirini (D) omitting certain adult special education students from dropout calculations.
SB 1771 by Sen. Larry Taylor (R) relating to the Texas High Performance Schools Consortium.
SB 1896 also by Sen. Larry Taylor on providing tutoring through the Virtual Schools Network.
---
Also today, the
House Public Education Committee's Subcommittee on Educator Quality
held a brief hearing on a bill relating to teacher certification. 
HB 1373
 by Rep. Helen Giddings (D) attempts to prohibit schools from assigning elementary school students to a first-year teacher or a teacher lacking the proper certification for two or more consecutive years. ATPE supports the bill, which Rep. Giddings has filed repeatedly over the course of several legislative sessions. HB 1373 would apply only to school districts with a student population of at least 5,000, and there is language in the bill permitting waivers to be issued in extenuating circumstances.
---
Next week, the
House Public Education Committee
is slated to hear SB 6 by Chairman Larry Taylor (R), which calls for assigning "A through F" accountability grades to school campuses. ATPE opposed the bill in
the Senate, where it passed on a vote of 20-10
 after being amended. SB 6 is part of Lt. Gov. Dan Patrick's priority education package this session. Also on the House committee's agenda next Tuesday, April 28, is
HB 4047
 by Rep. Alma Allen (D) relating to the extension to open-enrollment charter school employees of certain rights granted to school district employees. The bill would ensure that charter school teachers have the right to join or not join a professional association or union and the right to be politically active in the same manner as teachers at traditional public schools. ATPE requested that the bill be filed.
---
The House Public Education Committee still has not yet acted on a controversial bill to do away with the minimum salary schedule for teachers. The bill is HB 2543 by Rep. Marsha Farney (R), which has a Senate companion bill, SB 893 by Sen. Kel Seliger (R), also pending on the House side. This bill may be brought up again next week to discuss possible amendments.
ATPE members are urged to continue reaching out to their state representatives and asking them to oppose HB 2543 and SB 893.
Download or print more information about our opposition to the salary bills
here
. Another controversial bill being watched by the education community is SB 1968 by Sen. Joan Huffman (R). The bill, which would prohibit school districts from offering their employees the convenience of payroll deduction for education association dues and other services, could be headed for a Senate floor debate next week. The bill was placed on the Senate Intent Calendar for April 22, then removed from the calendar for April 23, and then subsequently re-positioned on the calendar for Monday, April 27. Read more about how the Senate Intent Calendar works
here
. Also, view
ATPE's Senate floor letter opposing SB 1968
. Stay tuned to Teach the Vote for updates on these bills next week.
06/02/2023
The HB 100 voucher scheme dies at the end of regular session, plus a special session and the TEA takeover of Houston ISD begin.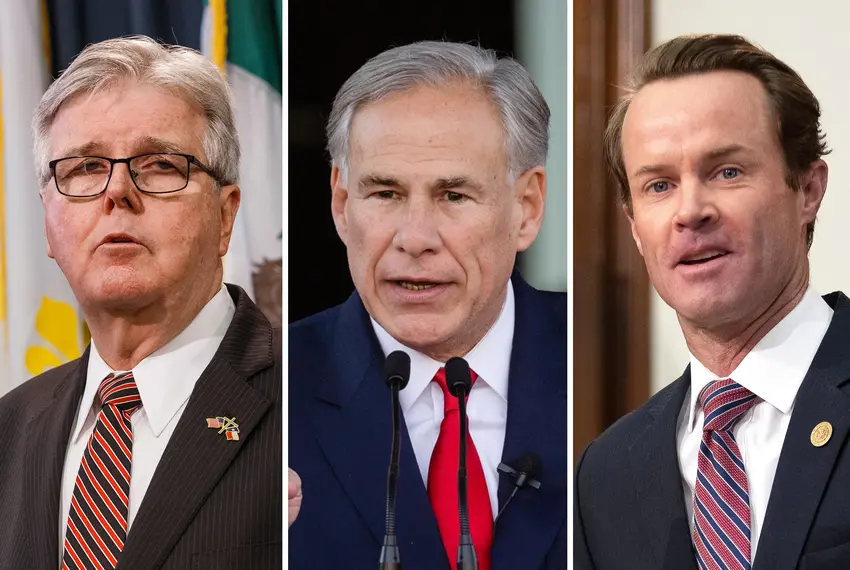 06/01/2023
Always happy to castigate the Texas House, Patrick breaks form to criticize the governor as misinformed and unsympathetic toward homeowners.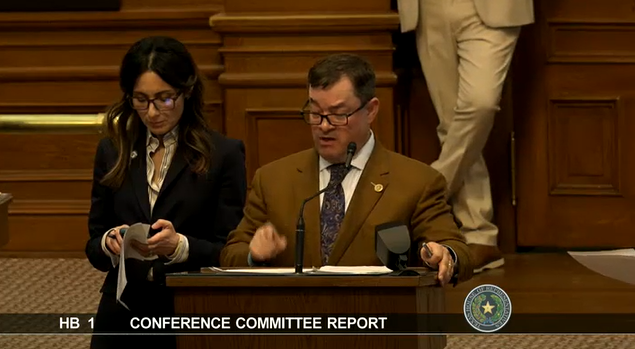 School Finance, Retirement | TRS | Social Security, Texas Legislature, Privatization | Vouchers, Educator Compensation | Benefits
05/30/2023
HB 100 was a casualty of a breakdown in communications between the House and Senate as the regular session drew to a close.