ATPE testifies before state board on requiring Algebra II for high school graduation

Teach the Vote
Date Posted: 11/20/2013
The Texas State Board of Education (SBOE) met today in Austin and heard public testimony—including testimony from ATPE—on rules intended to implement House Bill (HB) 5's graduation requirements. HB 5 was passed during the recent 83rd legislative session. Testimony focused primarily on proposals to require Algebra II for practically all students by placing it in all five endorsements, as well as whether to continue to requiring a half-credit in speech.
ATPE's testimony: Students should be college- and career-ready
ATPE lobbyist Monty Exter offered testimony regarding our belief that students should be college-
and
career-ready, not college-
or
career-ready, at the completion of high school.  Although we support giving Texas students more choices and making high school relevant, our concern is that if we don't expose all students to the concepts required on college entrance exams, we are taking an important choice away from students. Our testimony stated that we had always understood that the endorsement tracks would have parallel courses to teach math and other concepts in alternative ways that fit the endorsement track and that those courses, whether career, technical or humanities courses, would be as rigorous as the traditional core academic courses that teach the same concepts. We suggest that the state board approve alternative courses to be developed that cover all of the minimum entrance requirements and fit within the endorsements. In addition, our goal will be to convince the next Legislature to re-examine course requirements and realign the TEKS so that all college entrance test concepts are provided to all students by the end of 10th grade, thus leaving the last two years of high school open for students to customize their educational experiences. Our members also strongly support requiring speech as a course at this time and, in the future, incorporating presentation and speech concepts in multiple disciplines. Presentation and critical thinking skills are essential job requirements in the global economy, and all students deserve some intensive training in these skills in some form.
Split perspectives from business interests
Business interests were split on the subject of requiring Algebra II. Most manufacturing interests testified that local school districts should decide which courses to offer beyond those required by HB 5 and claimed that Algebra II is not needed for the many jobs that their industries are desperately trying to fill. But other business groups and chambers of commerce—along with civil rights groups—testified for requiring Algebra II, arguing that Algebra II is a requirement for college entrance in many universities and that the concepts are a part of college entrance exams. Their position is that all students should get an equal chance at the choice of higher education. Several professors, including Dr. Michael Marder of the University of Texas' UTeach program, offered data showing the link between higher education and the careers of the future. Marder's comments centered on the word "career"—defined as the ability to move up in a field or profession or to become a manager or supervisor—as opposed to "job." Marder's research shows clearly that the reasoning and critical thinking skills learned in higher-level math courses are preferred, if not required, to move upward in the current labor force and will only become more so in the future. (Read Marder's testimony at 
https://bit.ly/MarderHB5
.)
ATPE's press release on the proposed rules
This press release from ATPE State President Ginger Franks was released in advance of the meeting.
Statement from ATPE State President Ginger Franks on proposed SBOE rules
AUSTIN, Texas – 
This week, the State Board of Education (SBOE) will debate—along with other graduation requirements—whether Texas high school students should have to master Algebra II in order to graduate. The president of the state's largest educator association, special education teacher Ginger Franks, issued a statement on the proposed SBOE rules on behalf of ATPE's more than 100,000 members: "This is the most significant change in high school graduation requirements in 20 years, and when you make sweeping changes like these, it often takes time to iron out the kinks and determine exactly what students will need in the future," Franks said. "As a state, we must be careful not to return to the era of tracking, when teachers and counselors steered minorities and others deemed 'not college material' away from difficult courses that could open doors to rewarding career opportunities. "Regardless of what the SBOE adopts, ATPE's hope is that in 2015 the Legislature will continue to work on retooling efforts begun by House Bill 5 so all students 1) are exposed to the concepts that higher education admissions require and 2) still have two years to customize their high school experiences in meaningful ways."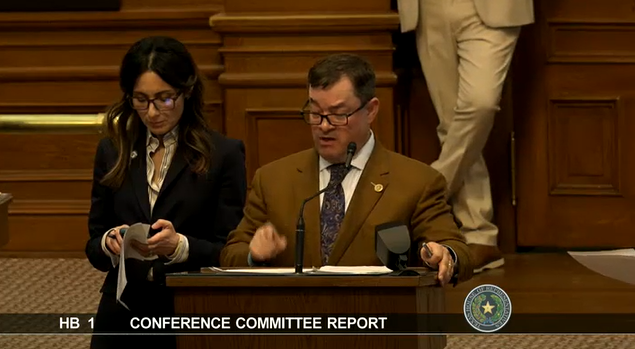 School Finance, Retirement | TRS | Social Security, Texas Legislature, Privatization | Vouchers, Educator Compensation | Benefits
05/30/2023
HB 100 was a casualty of a breakdown in communications between the House and Senate as the regular session drew to a close.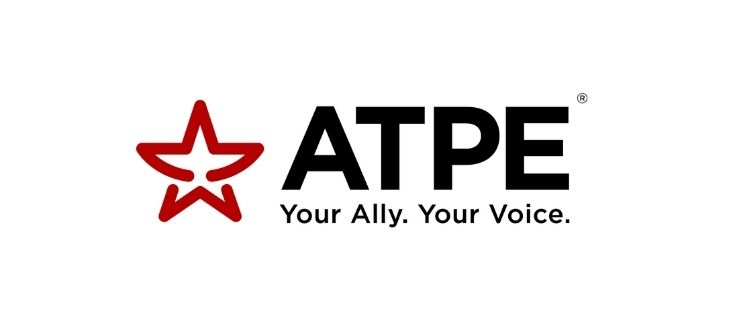 School Finance, Texas Legislature, Privatization | Vouchers, Educator Compensation | Benefits
05/28/2023
ATPE thanks legislators who stood strong with public education students and educators during the 2023 regular legislative session.
School Finance, Retirement | TRS | Social Security, Texas Legislature, Educator Rights, Curriculum | Instruction, Privatization | Vouchers, School Safety, Educator Compensation | Benefits
05/26/2023
Vouchers are still a threat and the attorney general faces impeachment in the final days of the 88th Legislature.